Shanghai-based investment firm launches film company, invests in US production and distribution venture.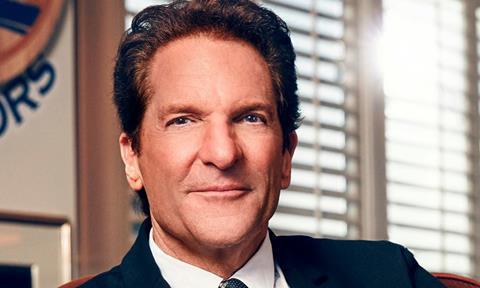 Shanghai-based investment firm Puji Capital has launched a film company, Puji Films, which is backing Mandalay Endurance Media Ventures (MEMV), a joint venture headed by Peter Guber (pictured) and Steve Richards.
MEMV is described as a film production, financing and international distribution platform with a focus on producing and distributing star-driven action, thriller and comedy films for a global audience.
The company's shareholders also include Jeff Vinik, owner of the NHL Tampa Bay Lightning; Paul Schaeffer, vice chairman and COO of Mandalay Entertainment Group; and Peter Strauss, former chairman of Lionsgate Entertainment.
Guber was formerly chairman and CEO of Columbia Pictures Entertainment; chairman of Dick Clark Productions; and owner or co-owner of sports teams including the 2017 NBA Champions and Los Angeles Dodgers.
"We are at an interesting inflection with China's film industry – we have China becoming the most important market globally coupled with an increasingly more sophisticated Chinese audience who strive for compelling stories and movies that captivate the heart and mind," said Puji Film director Lily Zhao.
"We have looked at a number of film slates and production companies in Hollywood and MEMV is the first platform with the right approach for China."
MEMV was a producer on Silent Man, about the informant in the Watergate scandal, starring Liam Neeson and Diane Lane, which Sony Pictures Classics acquired North American rights to in May.
According to Zhao, MEMV will have a strong influence in the China market with films that have mass commercial appeal as well as stories and characters that will attract the Chinese audience.
Puji Capital previously invested in Guber and Ted Leonsis' eSports company aXiomatic and was also involved in Wanda Group's aborted $1bn bid to acquire Dick Clark Productions.