Online ticketing giant, backed by Tencent and Wanda, is producing $9m animation Snowkid and comedy Passed Out, starring Ge You.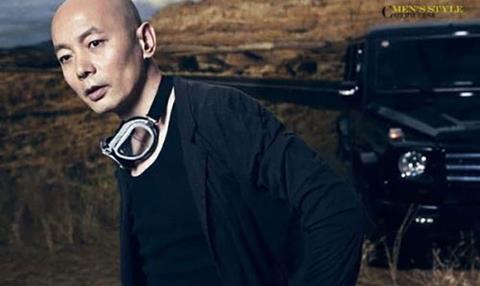 Chinese online ticketing giant Weying Technology Co is moving into film production and distribution with an initial slate of ten projects.
The Beijing-based company, which is backed by Tencent and Wanda Group, has launched production label Nextainment Pictures, which will focus on production, investment and IP development. Meanwhile, distribution label Nextainment Distribution will leverage Weying's internet distribution capabilities and 'big data' services.
Initial projects include $9m animation Snowkid, from the co-directors of hit comedy One Hundred Thousand Bad Jokes, Lu Hengyu and Li Shujie, which Weying will co-produce with Shanghai Animation Studio and Tencent Pictures.
The slate also includes comedy Passed Out, starring Ge You (Let The Bullets Fly), Du Chun and Charlene Choi, which Ge will also executive produce. Guo Shang (South Of The Clouds) is directing the film, which has Novoland International and Hong Kong's Emperor Motion Pictures on board as co-producers.
Weying will also co-produce Su Lun's comedy Slimming Man with Xu Zheng Studio and Perfect Sky Pictures. Liubai Pictures and Saren Culture will co-produce period action film Changan 12 Hours, directed by Gao Dun, DoP on films such as One Hundred and Love Is Not Blind.
"In the past two years, we have used the Weying brand to successfully connect users and big data. In future we will use the Nextainment brand to connect contents, capital and productive forces," the company said.
Weying is also changing its online ticketing brand from Wepiaoer to Yupiaoer, implying "joyful" and "forward leap" in Chinese.
The company operates three ticketing platforms – accessed through the hugely popular WeChat, QQ and now rebranded Yupiaoer apps – which will now be collectively managed under the Yupiaoer brand.
The three apps sell films, live shows and sporting events to more than 100 million mobile users, connecting them with 6,000 cinemas and 2,000 theatres, sports venues and exhibition halls.