Factory Boss filmmaker Zhang Wei to direct feature loosely based on true events.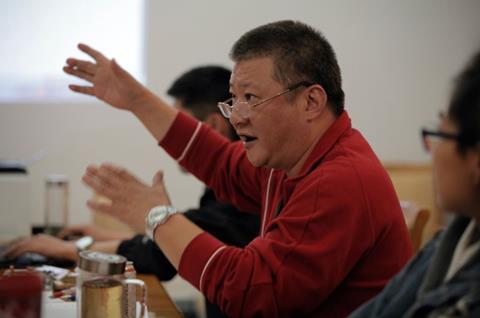 Zhang Wei, the Chinese writer, director and producer known for socially conscious films such as Factory Boss and Destiny, is to focus on transgenderism for his next feature.
The Rib, which deals with the intersection of a transgendered youth, religion and family life in modern day China, is in pre-production with principal photography set to begin early 2017.
Loosely based on true events, The Rib follows a transgender teenager who is born into a devoutly Christian family.
When his mother discovers that he wants to transition from male to female, she is filled with grief, rage and confusion as she struggles to come to terms with the life-changing decision. The two fight to overcome their differences and face a society where prejudice against the underground LGBT community is rife.
Zhang Wei has made his name as an independent filmmaker who has focussed on socially conscious films - through his production company Huahao Film & Media - that expose the underbelly of contemporary China.
Factory Boss put the spotlight on China's global economic crisis from the perspective of a sweat shop boss while upcoming feature The Sound Of A Dream deals with the struggle of young, blind Tibetans. Destiny, which is centres on an autistic child's struggle for the right to education, is to world premiere in competition at the Far East Film Festival, in Udine, Italy, on Saturday (April 30).
"Filmed entertainment has always been at the forefront of tackling contemporary social issues," said the director, highlighting work from filmmakers such as Ken Loach, Oliver Stone, Jean Luc Godard and Ang Lee.
"I am hopeful that my own modest efforts will influence positive change here in China and I am grateful to have obtained a permit from the Chinese government to tackle subjects that might have been taboo only a few years ago.
"I am determined to tell this important story despite any roadblocks I might face."
Fortissimo Films handles worldwide sales excluding China for Factory Boss and Destiny as part of a multi-year, multi-picture arrangement that was signed earlier this year. A deal for The Rib has yet to be stuck.