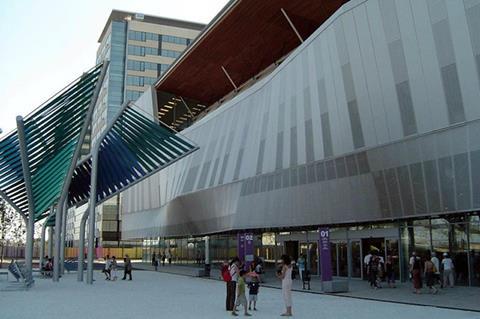 European cinema trade convention CineEurope has rescheduled its 2020 edition, and will now take place from August 3-6.
The event had been due to take place from June 22-25. CineEurope had initially aimed to confirm those dates by May 4; however, the escalating coronavirus pandemic has brought about the postponement earlier than anticipated.
The new August dates are also open to change, with CineEurope saying it will confirm them by June 19.
The event will take place at the Barcelona International Convention Centre (CCIB) as normal.
"We feel that holding the 2020 show is important, not just for the morale of the industry (we will not by then have had a major convention for over 12 months), but also as a clear signal that we are again 'open for business'" said a statement from CineEurope.
"It will be a great opportunity for the industry to gather and celebrate the resurgence of the business and for studios to show colleagues their upcoming film content and release schedule for the next 12 months."
Most international film and TV industry events due to take place in the next few months have either cancelled or postponed their upcoming editions, due to the coronavirus outbreak.