Damien Weissenburger confirmed as the business head of Sony Digital Cinema 4K.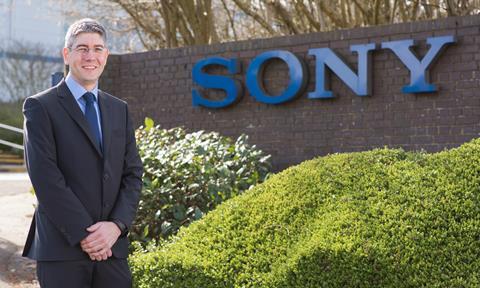 Sony Digital Cinema 4K has announced the launch of FINITY at CineEurope today [June 19].
The new Premium Large Format (PLF) offering combines Sony's Premium HDR-ready 4K dual projection technology with tailored branding assets and marketing support.
Exhibitors already equipped wtih Sony's high-contrast SRX-R500 Series dual projection systems are already set up for FINITY.
FINITY's launch coincides with Sony confirming the appointment of Damien Weissenburger as the business head of Sony Digital Cinema 4K.
The new role is in parallel to his current position as business head of corporate and education solutions, and he will oversee strategic growth plans for the two separate business entities.
Weissenburger takes over from David McIntosh who now heads up Sony's Sports division.
"The surge in Premium Large Format screens is bringing super-size pictures to audiences while ringing up bigger profits for exhibitors. But we also know that introducing a new format can mean a serious investment," commented Weissenburger.
"With FINITY the message is clear to audiences: there's simply no better way for film fans to experience every drop of movie magic on the biggest screen, just as the director intended."
Vue International, CinemaxX and Omniplex have already signed up to FINITY, alongside Mars Cinema Group, CinemaPink, CineCitta, Cineplex Muenster, Broadway-Kino Ramstein, Innenstadtkinos Stuttgart and CineDrom in Donauwoerth.
In the UK, Vue's flagship West End venue is undergoing a multi-million pound refurbishment and will reopen this summer with Dolby Atmos and FINITY technology in its two largest screens.