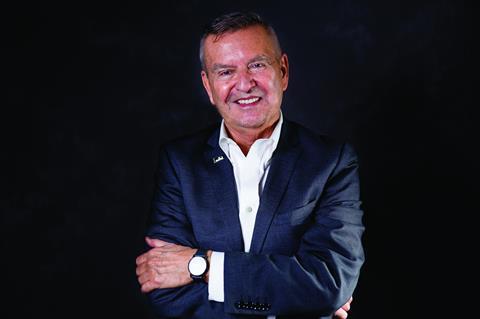 Michael Kutza the founder and CEO of Cinema/Chicago, the presenting organization of the Chicago International Film Festival, will step down at the end of the year.
Kutza co-founded the in 1964 and served as the festival's artistic director through 2017.
The festivl's board have organised a gala to celebrate Kutza's 55-year career, where they will present him with a Lifetime Achievement Award. Chaz Ebert, Candace Jordan, and Maria Pappas will chair the 'Celebrating Michael' event set for July 14.
After co-founding the Chicago International Film Festival with silent screen actress Colleen Moore, Kutza went on to help countless emerging filmmakers start their careers, including Martin Scorsese, Rainer Werner Fassbinder, Michael Moore, Oliver Stone, John Carpenter, Joe Swanberg, and Taylor Hackford.
"The governing board of directors will be forever grateful to Michael Kutza for his tireless passion, vision, optimism, and service for more than 50 years," executive board member Byron Pollock said. "Michael has had a tremendous impact on the film industry world-wide as well as on the cultural vibrancy of Chicago. We look forward to saluting him at the gala."
"Having spent most of my life dedicated to celebrating film and running a non-profit organization, I am excited to help curate the programming for the 2018 festival before taking some time to recharge my batteries and complete my book on a 50+ year look at the behind the scenes of the festival," Kutza said. "It has been an honour and a privilege to serve in this role for more than five decades."
Over the course of his career, Kutza has been the recipient of awards including the Silver Lion Award from the Venice International Film Festival, and the Sydney Pollack Award from the American Cinematheque. He was also named a Knight of the Legion of Honour by the President of the French Republic, and received the highest honour awarded to a person in the arts from the Italian president.
After Kutza's retirement, Cinema/Chicago will operate with Vivian Teng as managing director and Mimi Plauche as artistic director. The 54th Chicago International Film Festival will run from October 10-21.