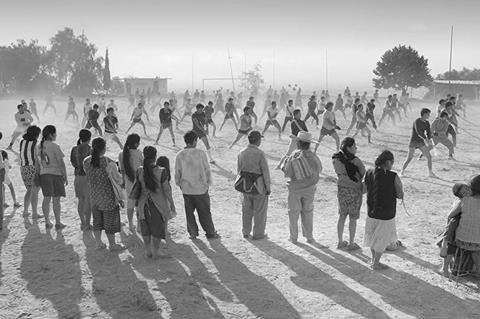 The International Union of Cinemas (UNIC) has weighed in on the debate between exhibitors and film festivals over the inclusion of films in their programmes, particularly Netflix titles, that do not receive theatrical releases.
In a statement from UNIC, which represents cinema operators across 37 territories in Europe, it says that it "wishes to express its support for Italian cinema exhibition colleagues and others in encouraging festival competitions only to consider for inclusion those films intended for theatrical release".
"This is a proven strategy that ultimately benefits the entire film value-chain. The theatrical success of each film helps drive its performance and audience awareness on other platforms. Growth in subsequent markets – including Video on Demand – develops best on these strong foundations. It should not come at the expense of theatrical exclusivity," the statement continues.
"The cinema industry can exist alongside streaming providers, but believes that their – and the audience's – best interests are served by a film receiving a proper cinema release, including a clear and distinct window."
UNIC added that, if films are only available on streaming platforms and not in cinemas, they should not "still benefit from festival selection as a marketing tool". Films selected by festivals should be "within everyone's reach and not just that of streaming platform subscribers" it continued.
The statement concludes by asking film festivals "to take a lead from the Cannes Film Festival". This year French exhibitors forced the festival to stop Netflix titles from entering its Competition.
Several of the films which were rumoured for a Croisette premiere - such as Alfonso Cuaron's Roma and Orson Welles' The Other Side Of The Wind – ended up at Venice, which offered the former a Competition berth. In turn, this prompted Italian exhibitors to complain that the films would not receive serious theatrical backing from Netflix (it has been suggested that the film will receive some theatrical play beyond an awards-qualifying run in the US).
Roma's Golden Lion triumph in Venice has only stoked those flames. Last week, the Paris-headquartered International Confederation of Art Cinemas released a statement calling for a ban on Netflix movies from playing in Competition at major festivals.