Dutch director Oeke Hoogendijk's feature documentary My Rembrandt, which is on Cinephil's virtual Cannes slate, has achieved multiple sales.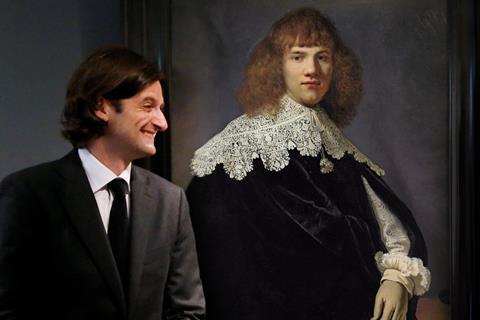 Strand Releasing (US/Canada), Dogwoof (UK/Ireland), Unplugged (Japan), JinJin Pictures (South Korea), Tour de Force (Norway) and Swallow Wings (Taiwan) have all boarded the film, whose Dutch release through CineArt in the Netherlands this spring was cut short by the Covid-19 pandemic after 10 days.
The film, a world premiere at International Documentary Film Festival Amsterdam last November, is an exploration of the passions still roused by the painter 350 years after his death, as dealers, collectors, art historians, financiers, museum officials and more celebrate the Dutch master or argue about the attribution and ownership of Rembrandt paintings as they come up for auction.
My Rembrandt was produced by Hoogendijk and Frank van den Engel for Discours Film. Hoogendijk is known for her art documentaries and is currently working on a new project which will follow 'Operation Nightwatch', the project now underway to restore Rembrandt's most famous painting, The Night Watch.
Strand Releasing is planning to premiere My Rembrandt at New York's Film Forum in autumn.