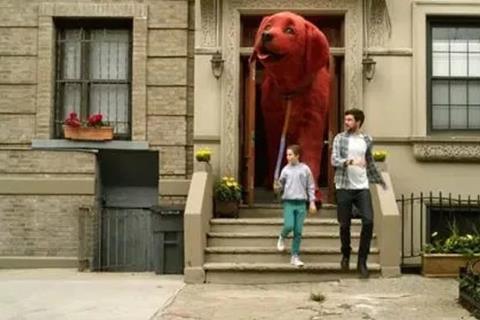 Clifford The Big Red Dog, the eOne and New Republic Pictures family film which was pulled from its original September 17 slot and TIFF, will get a November 10 day-and-date release in cinemas via Paramount and on Paramount+.
ViacomCBS head Bob Bakish told the Goldman Sachs conference that the studio's parent company saw value in a simultaneous release strategy for family films aimed at young children during the pandemic.
Bakish pointed out the studio tried a day-and-date release with Paw Patrol: The Movie first and said it has been one of the strongest original film performers on the streaming platform.
The approach comes after ViacomCBS ousted Jim Gianopulos as Paramount chairman and installed Brian Robbins in his place.
Walt Becker directed Clifford The Big Red Dog starring Darby Camp, Jack Whitehall, John Cleese and Sienna Guillory.