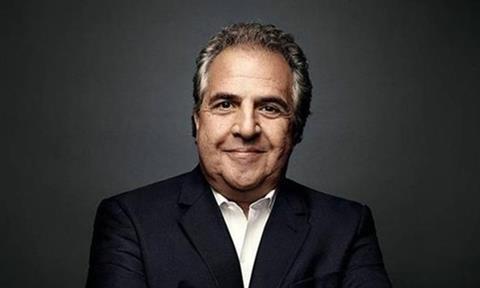 In a development that took Hollywood by surprise on Friday morning (September 10) Jim Gianopulos is understood to be on his way out as chairman and CEO of Paramount Pictures.
According to a report in the Wall Street Journal Brian Robbins, who currently heads Paramount's ViacomCBS stablemate Nickelodeon, is in line to succeed the industry veteran.
Robbins is known to be a forward-thinking executive who understands the youth market and streaming. He is also chief content officer of kids and family at the Paramount+ platform which launched earlier this year.
Gianopulos assumed the reins at the studio in late March 2017 and previously served as chairman of Fox Filmed Entertainment after stints as president of Fox International and senior positions at Columbia Pictures and Paramount. He started out in the industry as an entertainment attorney.
Late last week Gianopulos pushed the November release of Top Gun Maverick to May 27 2022, bumping Mission: Impossible 7 to September 30 2022.
A spokesperon at parent company ViacomCBS could not be reached at time of writing.