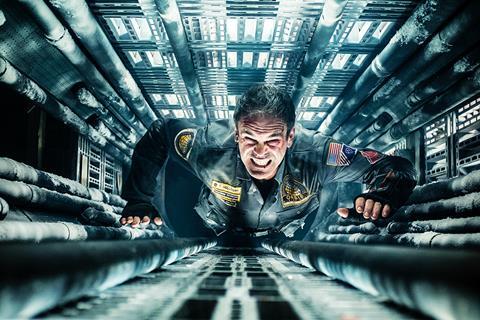 Beverly Hills and Paris-based Cinema Management Group (CMG) has acquired worldwide rights to The Encounter starring Alice Lowe from the UK's Goldfinch Studios, building on a relationship that began earlier this year with the sci-fi thriller Solis.
The Encounter is a 1980s-set sci-fi drama that like Solis is directed by Carl Strathie, and takes place in a small rural town in Philadelphia, where a struggling family discovers the truth about their missing daughter through a series of frightening encounters with otherworldly beings.
The project is currently in production and stars Laura Fraser, Mel Raido, Lowe, and Sid Phoenix. CMG is introducing the project to buyers now as it prepares to screen first footage in Cannes next month.
Solis (pictured) marks Strathie's feature directorial debut and CMG launched sales in Berlin before striking deals at Filmart in Hong Kong last month for Germany (Capelight), China (Star D Group), South Korea (First Run), the Middle East (Front Row), the Philippines (Crystal Sky), and India (MVP).
That film is the final stages of post-production and will receive its market world premiere screening on the Croisette. Steven Ogg and Lowe star in the thriller about an escape pod with dwindling oxygen supplies drifting towards the Sun.
CMG's vice-president of sales and operations Dené Anderberg negotatied both deals for Solis and The Encounter with Goldfinch's marketing and operations director, Phil McKenzie.
"We are thrilled to be doing a second film with talented director Carl Strathie who did an amazing job with Solis," Anderberg said. "The Goldfinch VFX team is incredibly talented and we couldn't let this opportunity pass us by. We are excited to be bringing both titles with us to Cannes and continuing to introduce them to our international distributors."
McKenzie added: "We look forward to CMG introducing Encounter to buyers at Cannes. The production builds on our growing reputation for delivering quality VFX and green screen projects through our facilities here in the UK. We had a great reaction, nurtured carefully by CMG, to Solis at EFM, which shows that buyers want quality sci-fi at a certain budget level, which we have shown we can consistently deliver."