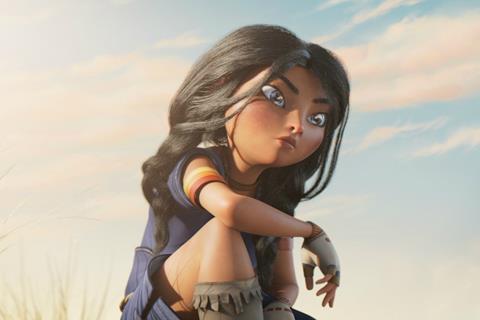 As LA-based Cinema Management Group (CMG) and Peruvian animation aces Tunche Films prepare for a September 2020 delivery on Ainbo – Spirit Of The Amazon, the partners have announced their latest collaboration, Kayara.
Tunche Films' Cesar Zelada, who produced Ainbo, will direct the feature and pre-production is under way with a start of animation planned for mid-2020.
CMG president Edward Noeltner is showing first images at AFM. Like Ainbo, Kayara is a female-led story and follows a young Incan woman who dreams of breaking into the male-only group of Chasqui Inca messengers.
"We are thrilled to have found with Kayara, another exciting indigenous-focused story, much like Ainbo, to bring to audiences around the world," said Noeltner. "The quality of animation produced by Tunche Films in association with Katuni BV on Ainbo, has been lauded by all our distributors, and if independent animation is to stand on its own in the world market place, the film must look exceptional and tell a uniquely exceptional story."
"After working with CMG and its talented team of executives over the past three years on Ainbo, we couldn't be happier to continue the collaboration with CMG on Kayara," says Tunche co-founder and producer Cezar Zelada.