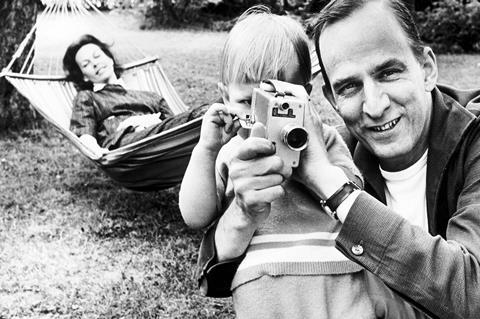 Edward Noeltner's Cinema Management Group (CMG) has licensed rights to North America and Germany on the documentary Ingmar Bergman – Legacy Of A Defining Genius.
Oscilloscope Releasing will distribute in North America, while Michael Kölmel and Dietmar Güntsche's Weltkino will handle Germany and Austria.
Weltkino distributes the Oscar-nominated animation Loving Vincent, which CMG represents worldwide and has crossed 250,000 admissions in four weeks of limited release.
Laurent Petin and Michele Halberstadt's ARP Selection boarded Ingmar Bergman – Legacy Of A Defining Genius last autumn. Other distributors include Gianluca Chakra's Dubai-based Front Row for the Middle East, and Fatih Oflaz's Medyavizion for Turkey. In China, Lemon Tree Media Company will release the film, while Cinemex acquired all rights for Mexico excluding pan-Latin pay TV and SVOD. Cinemax is also distributing Loving Vincent on behalf of Fabrica de Cine in Mexico.
Margarethe von Trotta and Felix Moeller directed Ingmar Bergman – Legacy Of A Defining Genius for C-Films (Germany) and Mondex & Cie (France). The film is expected to be complete in time for consideration by the Cannes selection committee. This year marks the centenary anniversary of the Swedish director's birth.
Ingmar Bergman – Legacy Of A Defining Genius features insights from long-time Bergman muse Liv Ullmann, as well as the filmmaker's son Daniel Bergman, and grandson Halfdan Ullmann Tøndel.
Swedish actresses Gunnel Lindblom and Julia Dufvenius, both of whom worked with Bergman on many films and theatre plays, are among the talking heads alongside director and author of Bergman On Bergman, Stig Björkman, as well as Palme d'or winner Ruben Östlund, Olivier Assayas, and screenwriter Jean-Claude Carrière.
The film will feature exclusive archival footage provided by the Ingmar Bergman Foundation as well as extensive extracts from Bergman's body of work.
"We are thrilled to have Oscilloscope as our distribution partner in the US/Canada," producers Benjamin Seikel and Guy Amon said in a joint statement, "They and our other amazing distributors are great at what they do and we will be delivering them the best feature documentary our two companies have produced to date."