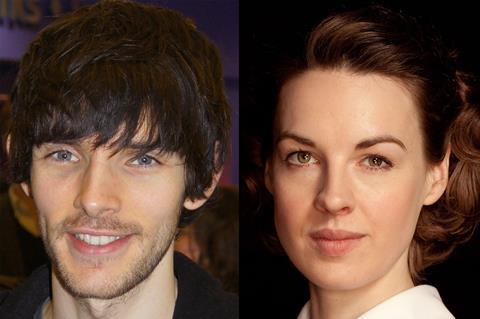 Colin Morgan (Merlin), Anna Chancellor (The Hitchhiker's Guide To The Galaxy) and Jessica Raine (Call The Midwife) have wrapped filming on Simon Amstell's upcoming comedy Benjamin.
Further cast members include Joel Fry (W1A), Phénix Brossard (Riviera) and Ellie Kendrick (The Levelling).
Amstell wrote and directed the feature, which follows a self-depreciating director and writer. It was produced and fully-financed by fledgling UK outfit Open Palm Films, which is led by the former artistic director of London's Globe theatre Dominic Dromgoole.
The project was announced as part of Open Palm's slate earlier this year.
The company has now also boarded Tupaq Felber's debut feature Tides as an executive producer. The film, which is produced by Independent Content and Elation Pictures, has its premiere at BFI London Film Festival this month.
Elsewhere, Open Palm has also recently wrapped Lisa Mulcahy's Undercliffe, starring Laurie Kynaston (England Is Mine), Mark Addy (The Full Monty) and Stephanie Hyam (Bodyguard). Bruce McLeod wrote the film, which follows a young man who suffers severe memory loss after a brutal attack.
The company has also finished shooting on Bill Buckhurst's Pond Life, which stars Esme Creed-Miles (Dark River), Tom Varey (The Village) and Angus Imrie (Kingdom). Richard Cameron wrote the script, which follows a group of young friends who embark on a night-time fishing expedition to catch a legendary giant carp.
Open Palm also fully-financed both Undercliffe and Pond Life.
Dominic Dromgoole, founder of Open Palm Films, commented: "In our first year of operation, we have supported five independent British films, producing four of them and boarding the fifth as executive producers.
"We have been hugely lucky in the great talent we have been able to work with; five first time directors; five young female producers; a stunning array of acting talent, and some great stories. We now have a slate of five fresh, sincere, resonant stories and now looking forward to forging new partnerships and further developing our slate."