'I didn't want somebody else to fuck this up,' director Denis Villeneuve tells Hall H.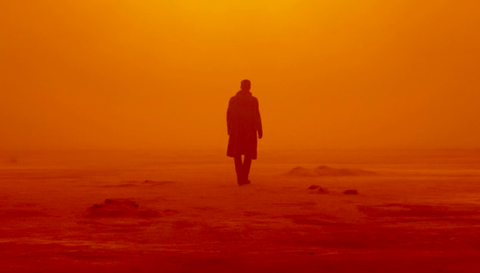 Blade Runner 2049 Denis Villeneuve made his intentions clear on why he signed up to direct the sequel to Ridley Scott's iconic sci-fi at a Warner Bros panel on Saturday.
'I didn't want somebody else to fuck this up,' Villeneuve said. The French Canadian added that Ridley Scott – who serves as executive producer on the sequel, due out October 6 – gave him space, which "was the best gift he could have given me."
Harrison Ford, Ryan Gosling, Ana de Armas and the heads of Alcon Entertainment also appeared on stage at the hallowed Hall H.
The session saw the previously released trailer as well as new footage in which Gosling's blade runner Officer K goes deep into the sinister Tyrell Corporation archives as the mystery over his own identity deepens. See official Blade Runner 2049 trailer below.
Gosling spoke of the moral ambiguity of Scott's original 1982 sci-fi that fascinated him ever since he saw the film. "It was like being on a football team with The Avengers or something."
"Maybe on a football team with the Justice League," corrected moderator Chris Hardwick, referencing the DC Entertainment IP to keep the Warner Bros fold happy and getting a laugh in the process.
"The original film explored the ethics of the creation replicants and their utility and we further developed those themes in the story, but I'm not going to tell you anything about it," a typically 'difficult' Ford said.
When asked if his life goal was to reboot every franchise he's been in, Ford – who reprised his role as Han Solo in Star Wars: The Force Awakens in 2015 – said, "You bet your ass it is." Huge laugh.
Blade Runner 2049 opens on October 6 in North America through Warner Bros and rolls out across much of the world at the same time via Sony Pictures Releasing International.