Benedict Cumberbatch - who else? - ruled Comic-Con on opening day Thursday with 22,254 mentions on social media, according to research compiled by Way To Blue.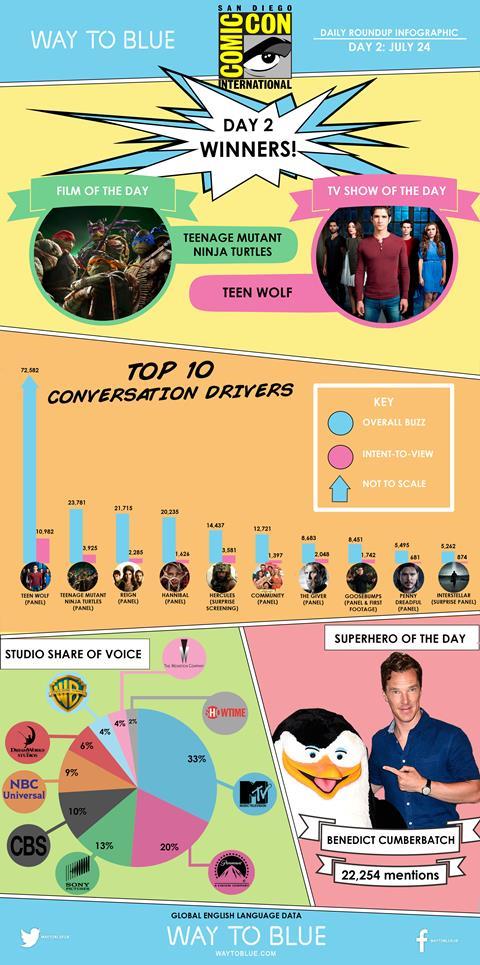 The British star's maiden appearance at the San Diego jamboree to talk up DreamWorks Animation's Penguins Of Madagascar delivered the biggest response for an individual celebrity of the day.
However the biggest hit for anything on Thursday came from Teen Wolf, which generated 72,582 mentions and 10,982 messages of intent-to-view.
After that came Paramount's Teenage Mutant Ninja Turtles on a hefty 23,781, translating into 3,925 intent-to-view messages.