Project unveiled in San Diego marks studio's first premium digital series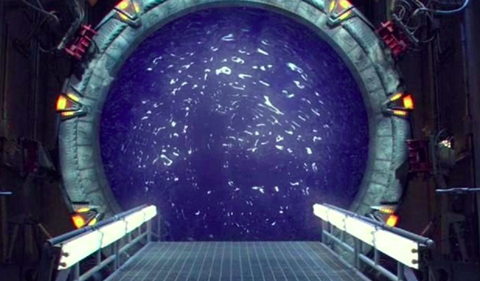 MGM unveiled plans at its 20th anniversary Stargate panel on Thursday to create its first premium digital series based on the classic sci-fi show.
Stargate Origins will follows the popular character Catherine Langford and will premiere on the studio's new subscription platform Stargate Command.
Stargate Origins will explore a new chapter in Langford's early history surrounding the portal as she embarks on an adventure to unlock the mystery of what lies beyond the Stargate in order to save Earth from doom.
Mercedes Bryce Morgan will direct the 10-episode mid-form event series produced by MGM's digital group and entertainment studio New Form. Mark Ilvedson and Justin Michael Terry wrote the script.
Production on Stargate Origins is scheduled to begin shooting this August with New Form overseeing production and development.
The Stargate Command platform will be the exclusive carrier of the show and will also provide fans exclusive access to a range of Stargate assets and content from the franchise's history.
"We've been eager to revisit the Stargate franchise, and create an all-new story that honours the founding mythos and gives loyal fans more mystery and adventure," said MGM president of digital and new platforms Kevin Conroy. "We view Stargate Origins as a thank you to fans who have been keeping the spirit of the franchise alive for nearly 25 years. With the increasing popularity of digitally native content that can be streamed to any device, MGM is committed to the production of premium linear mid-form content and are proud to launch with Stargate Origins."
"We couldn't be more excited about our partnership with MGM and their trust in us as a leading digital-first studio to deliver the next compelling chapter of this fantastic Stargate franchise," New Form COO JC Cangilla added.