Kyle MacLachlan, cast, wax lyrical about show co-creator.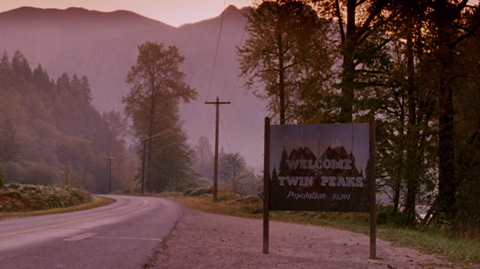 David Lynch did not attend the Twin Peaks panel on Friday afternoon, although the Hall H session focused on little else as panellists including show veteran Kyle MacLachlan extolled his virtues.
MacLachlan, who reprises his role as FBI Special Agent Dale Cooper in the returning series on Showtime 27 years after the original series and 25 years after spin-off film Twin Peaks: Fire Walk With Me, said he owed his film and TV career to Lynch.
"He brought me up into film and spoiled me," MacLachlan said. "He's very accessible to all of us and he's very open and available and then there's a point at which he goes into a place that's purely David.

"It's like this is him as the artist. At that point I become like a fan. Now he's my pal but when he goes there he's a real artist and that's untouchable."
Naomi Watts, who got her breakout film role in Mulholland Drive 16 years ago and plays Janey-E Jones in the new series, said, "I still get a little star-struck around David because he's so unique and living in another world."
Lynch brought a little of his otherworldliness to Hall H by kicking off the session with a recorded message. It was a typical exercise in the bizarre as he sat in a darkened room and tried to convey his best wishes to Con attendees despite loud off-screen distractions such as a horse stepping on his cat, and a man falling to his death.
Panel moderator Damon Lindelof (co-creator of The Leftovers, Lost) asked the MacLachlan and the cast, which included newcomers Watts, Tim Roth, and Matthew Lillard, to recall how they were invited to be on the show.
"I figured that was the end," MacLachlan said of the time after they wrapped on 1992's Fire Walk With Me, adding that he would occasionally prod his friend Lynch to see if Twin Peaks could happen again.
The latter remained "non-committal" for years until the phone rang one day. "It was a cryptic phone call," MacLachlan said. "He called and said, 'I need to speak with you but I can't speak over the phone about this.' I knew either I was in trouble or he wanted to talk about something I wanted to talk about."
They met at a hotel in New York and Lynch said he and [Twin Peaks co-creator Mark] Frost had found a way back into the story. He asked MacLachlan if he would be up for the journey. "I said, 'I've never left Twin Peaks, David.' I'm ready to go."
Kimmy Robertson, who plays kooky Twin Peaks Sheriff's Department receptionist Lucy Brennan, frequently had the panellists and audience in fits of giggles with her genuine eccentricity. She recalled slipping off the bed when she was summoned to return.
Lillard, who has still not seen a single episode of the original seasons, enjoyed the experience of playing William Hastings and raised a big laugh when he said he hoped it would help him move on from his days in the Scooby-Doo films. "I can't get away from that damn character [Shaggy] and just want to be Bill Hastings forever."
MacLachlan said he liked to watch each new episode "home alone" with a glass of wine. For Roth, it was an opportunity to wait and then binge with his children. "I don't know what that's going to do to us," he said, "but I'm up for it and you're all invited."
The session included returning cast Dana Ashbrook (Deputy Bobby Brooks) and James Marshall (James Hurley).
A sneak preview of the 11th episode will screen on Friday night before it airs on Showtime on Sunday night. From August 6, Twin Peaks will move from 9pm to 8pm.