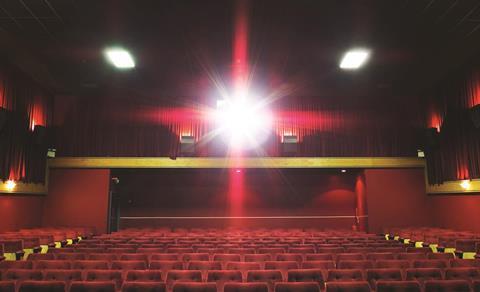 Concourse Media's James Andrew Felts and Matthew Shreder have announced a deal with Regal Entertainment Group to distribute the interactive product Moviebill.
Moviebill will launch in 2018 and is an augmented reality platform linked to a limited edition, collectible monthly magazine dedicated to a major tentpole release.
Editions will be handed to moviegoers only in Regal theatre lobbies on opening weekend of the film in question. Each edition will include never-before-seen augmented reality and digital content activated by a visual recognition scanner on the Regal Cinemas App.
The founders said every major studio is on board and the collectible magazine will contain exclusive cover art and previously unseen artwork, behind-the-scenes video, deleted scenes, games, and talent commentary on the digital component.
"Moviebill provides an experience for moviegoers that helps bring the movie to life and promotes a deeper connection to the movies in our theatres," Regal CMO Ken Thewes said.
"Circuits like Regal have done an incredible job at enhancing the theatrical experience," Shreder said. "We're excited to be launching this new product early next year to give moviegoers more content about the movies they've paid to see, as part of their ticket price."
"Moviegoers are still movie lovers after they leave the cinema," Felts said. "Moviebill allows our brand partnerships the ability to create a lasting and trackable relationship with this highly coveted audience."