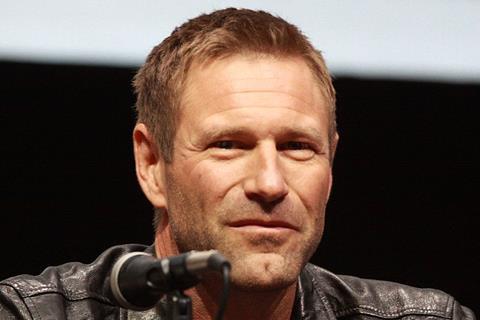 Matthew Shreder's Concourse Media has reported major pre-sales from EFM on Midair, the Aaron Eckhart action thriller which is scheduled to commence production this summer.
Midair marks the LA-based sales, financing and production company's second collaboration with Eckhart after the recently completed spy thriller Chief Of Station, which is in post -production.
Deals have closed with Wild Bunch for Germany and Switzerland, Youplanet for Spain, Eagle for Italy, MediaSquad for Eastern Europe, Paradise for CIS/Baltics, Tanweer for Greece, Gussi for Latin America, Phoenicia for Middle East, and PT Prima for Indonesia.
Magnus Martens (SAS Red Notice) is directing Midair from a screenplay by George Mahaffey.
Eckhart will star as a cargo pilot flying rogue missions for the CIA who finds himself being stalked during a flight by a terrorist who forces him to overcome a series of obstacles. The pilot must outwit his adversary and uncover the truth behind their motives in order to keep everyone alive.
Bee Holder and Concourse are producing and Concourse represents worldwide rights.
"There's been a recent demand for larger-than-life thrillers set in the sky," said Shreder. "As opposed to others, Midair takes place on an enormous military cargo aircraft barreling through the sky as it fights off enemies at every turn…it's going to be pure adrenaline and action."
Shreder added, "It's also an honour to be working with Aaron again, who is a class-act and always brings his A-game."