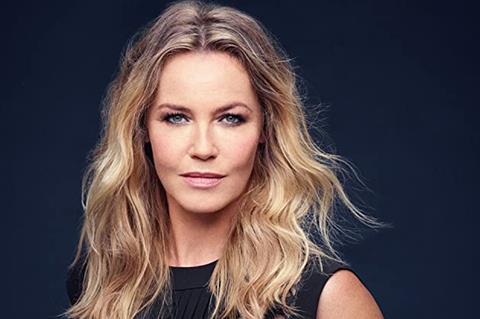 Danish actress Connie Nielsen is playing the lead role in The Dreamer – Becoming Karen Blixen, a new series about one of the country's most celebrated authors.
The six-part series was filmed in Denmark and internationally, and is currently in post-production, with delivery scheduled for 2022.
Danish sales agency TrustNordisk has acquired international rights to the series, which is produced by Zentropa and Nordic Entertainment Group for Nordic streaming platform Viaplay, as a Viaplay Original title.
The series is created by Dunja Gry Jensen, who previously created SF Studios' crime series Norskov; and is directed by Wildland filmmaker Jeanette Nordahl. It is based on an idea by Nielsen and Karoline Leth, with Nielsen also executive producer on the series.
Producers are Marie Cecilie Gade, Leth and Charlotte Hjordt.
Set in the 1930s, The Dreamer – Becoming Karen Blixen follows the author's return to Denmark after many years in East Africa. Penniless, sick and divorced, the series depicts her journey from this point to becoming a renowned writer.
Backing for the series has come from Public Service Puljen, Nordisk Film & TV Fond, Wallimage, the Belgian Federal Government Tax Shelter and Creative Europe.
Karen Blixen was previously depicted on screen by Meryl Streep in the 1985 film Out Of Africa, based on Blixen's autobiographical book of the same name, written under the pen name Isak Dinesen. Streep received one of 11 Oscar nominations for the film, with seven eventual wins including best picture and best director for Sydney Pollack.