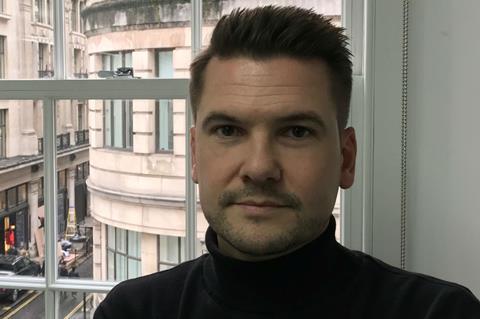 Dan Clark has been appointed as Commercial Director in the United Kingdom for leading content services in film and TV firm Eclair.
Clark started his career as Feature & Short Film Manager with Kodak Motion Picture in 2001, and has since worked for both Fujifilm Motion Picture and Arts Alliance Media as a Sales Manager. For the past four years he was Commercial and Client Relations Manager of Motion Picture Solutions.
Eclair's SVP Business Development & Studio Relations, UK General Manager Manuel Carreras says of the appointment, "We are delighted to be working with Dan Clark as we are convinced his 16-year background experience in sales and technologies…will be a great opportunity to increase business momentum for our portfolio of content services."
Clark said he is "thrilled to be joining the inspiring team at Eclair…to accelerate both the development of our business in various fields…and our powerful brand, which has been an industry fixture for over a century."
He is based at Eclair's London office, reporting directly to Carreras.