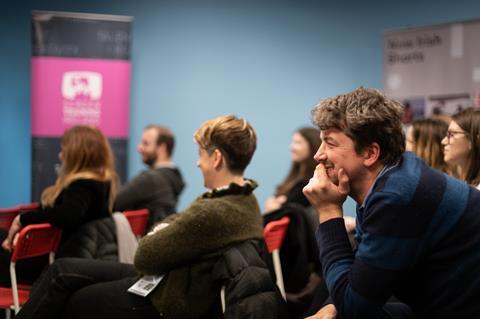 Ireland's Cork International Film Festival (CIFF) is collaborating with non-fiction film event Docs Ireland to launch Ignite, a talent development programme directed towards emerging Irish and Northern Irish documentary filmmakers.
The year-long project-led scheme is for documentarians on their first or second feature, and will provide training from inception through to exhibition.
It has been funded by Irish broadcaster TG4 alongside Arts & Business NI, Screen Ireland, and Screen Skills Ireland.
The director and producer from each project will take part in a training initiative, through which they will gain a grounding in development and acquire market knowledge of the documentary industry.
The programme will consist of a mix of workshops, masterclasses, and in-person conversations with documentarians, broadcasters, and funders.
It will include sessions at CIFF in November and Docs Ireland in June 2021; as well as a training event in Spring 2021, and a further session at an unannounced international documentary festival.
The deadline for applications is Friday, September 25th, with successful projects to be announced in early October.
"Our festivals are uniquely placed to deliver a meaningful new professional development programme; in terms of geographical location on the island, the corresponding dates of both festivals, the knowledge base and expertise within both festival teams of the documentary film industry, and the strong, high calibre industry connections of both festivals," said Docs Ireland festival director Michelle Devlin, "not to mention the vital need to strengthen creative and filmic cross-border relations between the north and south of Ireland in the wake of Brexit."