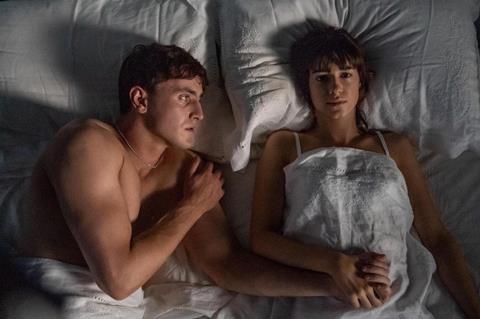 New guidance from Directors UK, the professional association for screen directors, has provided a Covid-specific update to filming nudity and simulated sex.
'Intimacy in the Time of Covid-19' provides best practice guidelines for scenes involving intimacy of any nature, under the health and safety measures necessitated by the coronavirus pandemic.
It acts as an update to the 'Directing Nudity and Simulated Sex' guidelines, which were first published in November 2019.
The update was compiled in consultation with Directors UK board members Bill Anderson and Susanna White, alongside intimacy coordinator Vanessa Coffey.
They include what Directors UK has called "creative ways to overcome some of the obstacles presented by filming in a Covid-safe environment, and form best practice for preparation and shooting as the industry returns to work."
The updated guidance includes advice on working with the script at the earliest possible stage; on interacting with agents and actors regarding intimate scenes; and on potential script changes to avoid scenes involving physical proximity.
"We need to restart filming to continue to deliver the vivid and wide-ranging content that audiences value," said Anderson. "Now more than ever we need to delight audiences hungry for the intimacy of connection, and contribute to a creative culture that has proven so valuable to us all during this pandemic."
"One of the effects of social distancing has been to appreciate and re-evaluate physical contact as never before," added White."The simple act of hugging has taken on a value no-one ever dreamt of. It has made us really mindful of the power – both positive and negative – of touch and we need to carry over that mindfulness into the workplace."