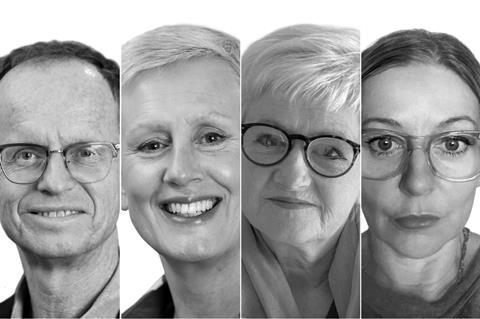 Cornerstone Films and Genesius Pictures have teamed up with distribution executive Lisa Garner to launch The Reset Collective, an Australian development, production and distribution company.
The company will be based in Sydney and is fully-financed by London-based Genesius.
It will focus immediately on acquisitions and distribution, with plans to unfold the development and production arm later in the year.
Garner will serve as managing director of the new company. She previously worked as head of marketing for Warner Bros Home Entertainment, before being part of the senior management team at Icon Australia for over eight years.
Most recently she was Australian general manager for New Zealand-based Rialto Distribution, overseeing operations and acquistions of content for the Australasian territory.
The new company reunites her with Cornerstone Films' Mark Gooder; the pair previously worked together at Icon Film Distribution, before Gooder set up Cornerstone with Alison Thompson in 2015.
The Reset Collective's distribution arm will be driven by digital and theatrical releases, while the production side will prioritise working with emerging Australian filmmakers and digital platforms looking to develop internationally focused content.
Cornerstone's current sales slate includes Mike Leigh's next film, which was due to shoot this summer but may now be on hold due to the coronavirus shutdown; Euros Lyn's Sundance 2020 title Dream Horse; and Phyllida Lloyd's Herself.
Founded by producer Debbie Gray and executive producer Julian Gleek, Genesius' recent titles include The More You Ignore Me and Mrs Lowry And Son.