EXCLUSIVE: The festival will show eight films directed by Young under the name Bernard Shakey.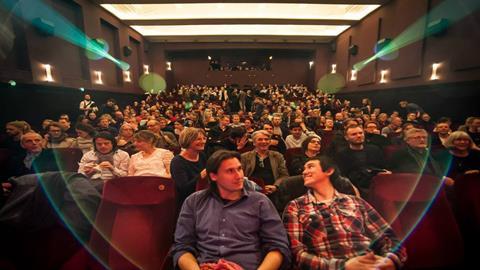 After CPH PIX revealed last week that it will open with Marvel's Doctor Strange, the Copenhagen festival has unveiled that it will host world premieres of eight Danish films as well as hosting a retrospective of works by musician and film-maker Neil Young.
The eighth edition of CPH PIX, which is now in new autumn dates (Oct 27 – Nov 9), will offer world premieres of Morten BH's Anti, Mads Erichsen's Vindmøllernes Sus, Frederik Barington's Nar Solen Skinner, Anders Fløe's Afskaret, Philippe Lesage's Copenhague, A Love Story, David Noel Bourke's Bakerman and Dariusz Steiness's De Vildfarne.
The other Danish offerings are all debut features: Christian Tafdrup's Parents, Ulrich Thomsen's In Embryo, Ali Abassi's Shelley and Puk Grasten's 37.
"We're excited to present such a diverse roster of Danish films this year," festival director Jacob Neiiendam said. "The films showcase what's happening in our industry right now with new talents in front of and behind the camera. There's also a geographic diversity - not just Copenhagen-set films - that we have been missing."
The festival's retrospective of Neil Young (who directs under the name of Bernard Shakey) will showcase eight films ranging from 1974's Journey Through The Past to 2012's A Day At The Gallery.
The full line-up will be announced Sept 27.