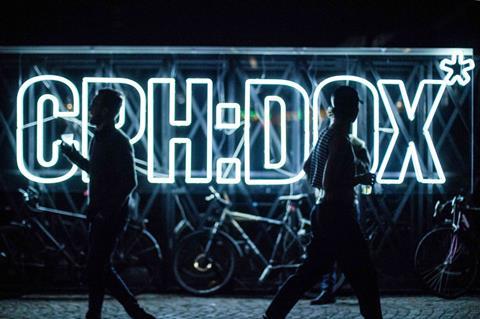 Copenhagen International Documentary Film Festival (CPH:DOX) is to shift its upcoming edition from March to April due to the ongoing virus crisis and is planning to host hybrid events for both audiences and industry.
The 18th edition of the festival will run from April 21 to May 2, moving from its original dates of March 17-28, as a result of Covid-19 restrictions in Denmark that show no sign of being lifted in the coming months.
The decision has been made to provide a better chance of staging physical events and screenings in theatres, while plans continue for a digital programme that will be available to Danish audiences.
The CPH:Industry programme is also being developed as a hybrid event to serve film professionals who will be able to attend physically in Copenhagen as well as those who cannot travel and will instead connect remotely from around the world. Industry activities will take place from April 26-30.
CPH:DOX was one of the first film festivals to shift online in March 2020, when the pandemic first swept across Europe, and comprised 150 films as well as online talks and a digital conference programme.
"2020 was a year that taught us so much and pushed us into thinking new formats, new ways of reaching people and new ways of creating social and cultural impact," said CPH:DOX festival director Tine Fischer.
"We're preparing an ambitious programme to be experienced theatrically as well as online and digitally live. We are curating in a more inclusive way by bringing a new, more diverse and younger group of programmers on board and we're working in close partnership with a long list of organisations and institutions to strengthen the actual reach and impact of each film."
Fischer added that the upcoming edition would highlight "new democratic movements, the role of technology, the fight for climate justice and the role of science in our societies" among other topics.
The full festival and industry programme is set to be announced at the end of March.