EXCLUSIVE: Cliff Edge Pictures will develop and produce film and TV projects, starting with the Submarine star's next feature as a director.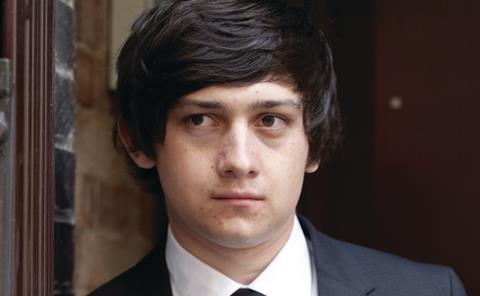 British actor Craig Roberts, who made his directorial debut with Just Jim last year, is launching a London-based production outfit titled Cliff Edge Pictures with that film's producers, Pip Broughton and Adrian Bate.
Roberts is perhaps best known for his lead role in Richard Ayoade's 2010 feature Submarine but has since taken roles in major US comedies including 22 Jump Street and Neighbors as well as Amazon original series Red Oaks and Sundance title The Revised Fundamentals of Caregiving.
Cliff Edge Pictures will develop, raise finance and produce film and TV projects with Roberts as creative lead, and will kick off its slate with his second feature as a director, In My Oils, which is in the early stages of pre-production.
In My Oils has a script penned by Roberts and will be set and filmed in his native Wales but will not star the 25-year-old, who will be putting his focus behind the camera.
Broughton is a film and television director best known for 2014's TV movie Under Milk Wood, starring Michael Sheen.
Broughton set up production outfit Vox Pictures with Bate, previously head of film and drama for Zenith Entertainment, to produce Roberts' first film as a director Just Jim, which premiered at SXSW last March. Vox will continue to operate as a separate entity from Cliff Edge Pictures.
Roberts said of the new company: "I'm very excited about the potential that Cliff Edge Pictures will afford both my own creative ambitions, both as a writer and director, as well as allowing me to work with exciting established and breakthrough talent."
Bate said: "Working with Craig on his first film, Just Jim, made me realize what creative capital he's got in the bank. We decided that we'd like to work on other projects together and hunt down other like-minded filmmakers."
Broughton added: "I am proud to be part of the new company with Craig and am looking forward to his next feature film and television series. He is a rare and distinctive talent."