EXCLUSIVE: Funding body greenlights shorts from women directors.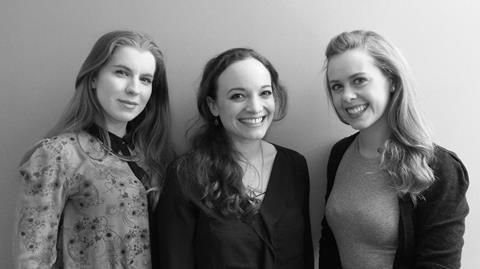 Creative England has greenlit six comedy shorts for its iShorts+ Funny Girls initiative, run in partnership with Big Talk and Baby Cow, as part of the BFI NET.WORK.
The initiative aims to find "bold, entertaining and original stories" from new female screen comedy talent.
The six finalist films were selected from around 240 applicant teams nationwide, after they attended seminars by comedy writers such as The Inbetweeners' Simon Bird and Man Up's Tess Morris, among others. There were also sessions with development executives and comedy script editors.
Each of the finalists has now received £10,000 ($15,000) towards the budget of their films from Creative England, as well as additional financial contributions and mentoring, and will all go into production in the next three months.
Celine Haddad, senior film executive at Creative England, said: "We're incredibly excited to give the six selected filmmakers a platform to showcase and further hone their unique comedy voice.
"It is an eclectic slate – the shorts couldn't be more diverse in execution, tone and style – we can't wait to see how they take shape over the summer."
More details on the project can be found here: http://creativeengland.co.uk/film/funny-girls-project-showcase
The finalists
Little Big House
Writer/ Director: Cat Jones, Producers: Fliss Buckles, Matt Holt
Heavy Petting
Director: Molly Manners, Writer: Alex Worrall, Producer: Selena Cunningham
Rhonna And Donna
Writer/ Director: Daina O. Pusić, Producer: Helen Gladders
Sarah Chong Is Going To Kill Herself
Director: Ella Jones, Writer: Elaine Gracie, Producer: Alexandra Blue
The First Coming
Writer/ Director: Suzanne Mills, Producer: David Mills
Three Women Wait For Death
Director: Isabelle Sieb, Writer: Nat Luurtsema, Producer: Diarmuid Hughes