EXCLUSIVE: Creative industries agency taps into reserve to ensure effective delivery of services.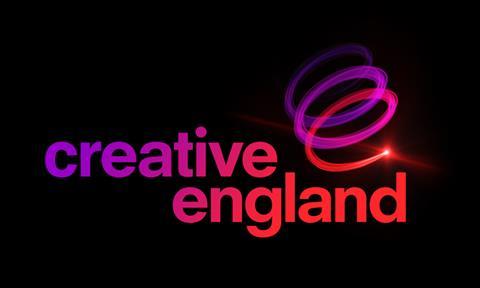 Since its contentious launch in 2011 UK creative industries financier Creative England has proven a boon to many UK companies and creatives.
The not-for-profit public and privately-backed organisation, whose primary aim is to invest in the regional film, games and digital industries, has invested tens of millions of pounds into more than 400 companies.
Among a host of film investments are Andrew Haigh's acclaimed 45 Years and Kit Harrington thriller Spooks: The Greater Good, while it also runs perennial micro-budget film scheme iFeatures. It has also backed hit TV shows including Dancing On The Edge and Line Of Duty.
The company's financial clout has grown from a budget of under £5m at launch to £12.5m for 2015/16 and it has attracted notable executives from the media, games and film industries to its board, including Karen Blackett OBE, Ian Livingstone CBE and Studiocanal UK CEO Danny Perkins.
BFI CEO Amanda Nevill described Creative England to Screen this month as a "key partner, delivering valuable support for film within the English regions, from talent development through to business growth".
Reaction
However, Creative England's management has been in the spotlight in recent weeks since Screen revealed cuts to the company's budget and staff.
The news provoked a strong reaction from Screen readers, some of whom questioned why the valued and seemingly healthy agency, which has secured tens of millions of public funding since launch – including an £8m award last year from the department of business, innovation and skills - has cut 10% of its staff.
At a time when inward investment – aided by production services - is trumpeted by government as more important than ever, the creative industries are touted as major drivers of economic growth and diversified support away from London into the UK regions is acknowledged as crucial, the cuts have set alarm bells ringing.
Screen approached Creative England for further clarification and information around its strategy and spending and was asked to submit questions for an email response.
In its answers, the company revealed that it has tapped into its £1m reserve in order to ensure effective delivery of services following the cuts.
The company said that by tapping into its reserves it is "now on a firm financial footing for the coming financial year."
In its written responses, Creative England said: "We do not envisage any further cuts to our film activity for the next financial year".
However, the company did not rule out additional cuts to staff or that it faced a significant hole in its funding going forward as a result of discontinued government and European funding programmes and a reduction in BFI backing.
According to Creative England, the company is accountable to its board and its investors.
Contacted by Screen, the department of Business Innovation and Skills said it was in discussions with Creative England "to understand the implications of these changes for them".
Contrasting picture
Industry and staff surprise over the cuts is understandable. An analysis of the company's most recent accounts for the year ended March 2015 reveals a company on the up. Turnover increased year-on-year by 34% to £10.7m, cash at the bank or in hand stood at more than £5m and the company's reserves had not been touched. Staff grew from 44 to 53.
In the directors' report chairman John Newbigin and the Creative England board declare that as a result of investments made in 2014-15 "the company now has the necessary internal systems, competencies and facilities to enable it to grow."
Year-on-year the company's wage bill increased from £1.63m to £1.87m (£2.2m if including social security and pension costs). In 2015 it added senior staff and a central London office.
That picture of growth, however, contrasts markedly with recent cuts to staff. Creative England explained the contrast to Screen:
"The majority of this funding [company income] can only be spent on direct investments and funding awards to beneficiaries. This funding cannot be used for operations or frontline services and the increase in funding that you refer to is an increase in direct investment into beneficiaries i.e. filmmakers and/or creative businesses.
"Since 2012 we have had cuts to our film-related delivery of £234K in addition to the impact of 5 years of inflation. We covered these cuts with funds we raised from other public and private sources.
"The measures we have taken are designed to deal with the decrease in funding and savings to ensure Creative England can sustain its activities in coming years to provide services to the sector. The direct benefit to the industry in terms of funds directly into the sector is unaffected and if anything Creative England has leveraged more funds year on year from new sources."
2015/16 income breakdown (£):
BFI: 4.809 m
RGF(BIS): 3.793 m
European Funding: 2.612 m
Other Public Sector Funding: 0.224 m
Private Sector & Misc: 1.052 m
Total: 12.490 m
But with a wage bill alone of at least £1.87m in March 2015, it would seem to follow that a significant portion of operational costs must be covered by public investment given that less than 10% of the company's income is from private sources.
To counter this reliance on public funding, the company outlines in its latest financial report that it is "embracing a commercial approach to generating additional revenues that can contribute to operational costs and aid sustainability".
Part of that drive for commercial investment has included setting up a private trading company, out of which some staff are now paid. Among announced commercial ties was also a deal on a TV slate with eOne.
In light of subsequent cuts to staff, however, it would seem those efforts have not proven sufficiently rapid or successful to offset predicted and predictable declines in public funding - BFI funding for Creative England has declined year-on-year for four years (but only by 2.75%), the cessation of European Regional Development Fund backing was expected and the end of the government's support through its Regional Growth Fund was hypothesised by Creative England in its most recent accounts.
Accounts
Beyond the disparity between forecasted growth and current cuts, those accounts in themselves reveal little to set alarm bells ringing. However, among points of interest for those eager for greater transparency around the company's investment decisions is a loan the company itself flags up as a 'related party transaction'.
In 2014 the company made a £100k investment in Salford-based events and online publishing company GovToday, which happened to go bust last year. While one Creative England board director was also a board member of GovToday at the time of its investment, Creative England told Screen that this executive had nothing to do with the decision to invest in the company.
"Creative England has a conflict of interest policy to deal with potential conflicts of interest from staff and board members. Any conflicts or potential conflicts are duly, properly and publicly declared.
"Declaration of conflicts of interest are a standard item on every CE Board agenda. Accordingly, this issue was declared, discussed, cleared and minuted."
Likewise, the company stated that CEO Caroline Norbury receives no fees, benefits or additional remuneration in her role as board member of crowdfunding platform Crowdfunder, in which she became a board member - and Creative England a shareholder - after a £200k investment in late 2014 (that deal was not flagged as a related party transaction).
That a CEO of an investor would become a board member of an investee is far from uncommon. It is also seen by many as desirable to ensure oversight of an investment.
Meanwhile, the company accounted for a loan it borrowed from peer to peer lender Ratesetter as necessary "to address a cash flow issue arising from the timing of making awards and receiving reimbursement".
That loan is now fully repaid, according to the company.
Climate
When evaluating the company's current position it is important to note that Creative England is by no means alone among publicly backed arts and culture organisations feeling the pinch.
Austerity drives from the UK government and the European Commission are impacting a number of frontline film and TV organisations.
Creative Skillset has seen a significant contraction in the scale of its workforce as at least one lucrative government contract has come to an end.
Peaky Blinders and '71 backer the Yorkshire Content Fund is also searching for new investors as a result of the end to ERDF funding, which accounts for the lion's share of its investment pool.
The BFI itself is having to absorb an 8% reduction to grant-in-aid funding over four years, the latest in a series of cuts.
Creative England measures return on investment by the number of creatives it backs and jobs it creates in the creative sectors.
"We champion hundreds of new writers, directors and producers from the English regions and have helped them develop their career in the film industry," the company said.
"Over the last four years, we have invested almost £25m into over 440 companies, created more than 450 new jobs and invested in over 500 film specific projects."
If the company is to continue in such a vein it will need to become more comfortable on its own two feet and commercial investments and partnerships will need to quickly pay off in a meaningful way.
With George Osborne's latest austerity-heavy budget revealed last week, the UK's soft money-reliant funding bodies look set for further painful challenges ahead, and those challenges will test the entire industry.