Short Term 12 director discusses adapting the bestselling memoir for a film set to star Jennifer Lawrence.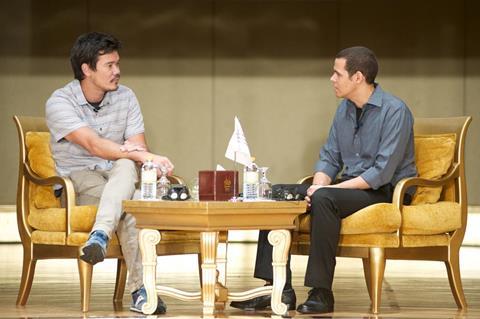 Destin Daniel Cretton, the director of award-winning indie drama Short Term 12, has revealed details of what looks to be his next project – The Glass Castle.
Earlier this month, rumours began circulating that the up-and-coming filmmaker was in early negotiations to direct the Lionsgate feature, an adaptation of Jeannette Walls' 2005 bestselling memoir set to star Jennifer Lawrence.
When asked about his next project by ScreenDaily at the Abu Dhabi Film Festival this week, Cretton said: "I'm going to choose my words very carefully because the project I'm working on next isn't completely finalised yet. But it is much bigger – a studio movie.
"But it's the same thing. It's a movie about a family that is just as intimate as anything else I've done. It's going to have more locations and is a period piece so it will feel like a bigger movie.
"But my pitch to them was that I'll approach it in the exact same way. I'm interested in human relationships and emotions that anyone can relate to.
"I don't like calling a movie big or small but I feel like small intimate moments can be the biggest moments that people hold on to when they leave the theatre. Somehow those moments have been synonymous with a small movie.
"Even though this project is a big thing, it feels like the perfect next step.
"I have a hard time answering that question because I don't know exactly what I want to do yet but regardless of what the story is, I want to personally connect with what the characters are going through.
Asked when it could go into production, Cretton added: "I don't know. I'm adapting the novel right now and attached to direct it, but who knows."
The Glass Castle tells the story of a young girl, who is raised in a dysfunctional family. Her eccentric artist mother and drunken father stir their children's imagination with a hope to distract them of their poverty.
As well as directing, it has been reported that Cretton would also rewrite the script with Andrew Lanham following a first draft written by Marti Noxon.
Before Short Term 12, which is based on Cretton's short of the same name, he wrote and directed I Am Not A Hipster.
The film is being produced by Lawrence - who will next be seen in The Hunger Games: Catching Fire - and Gil Netter.
Lionsgate's Erik Feig, Gillian Bohrer and James Myers are overseeing the project.