Kiki Alvarez's drama takes its place alongside five others in the Buenos Aires market's post-production slate.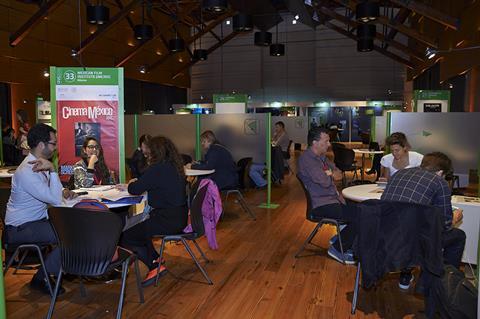 Soul Sisters (Las Chambelonas) marks Alvazrez's follow-up to Venice, his drama that debuted in Toronto back in September 2014.
Primer Corte includes drama Los Últimos (Argentina) – the feature directorial debut of Nicolás Puenzo – and Natalia Beristain's drama The Goodbyes (Los Adioses, Mexico).
Rounding out Primer Corte are drama Body Electric (Corpo Elétrico, Brazil) by Marcelo Caetano, comedy musical Las Malcogidas (Bolivia) by Denisse Arancibia, and comedy The Originals (Los Oriyinales, Colombia) by Harold Trompetero.
Cannes' Cinefondation's Georges Goldenstern selected the line-up. Ventana Sur runs from November 29-December 3.
Projects selected for the Trends platform showcasing new technologies are: Bad Winters Day (Maximiliano Trionfante, Argentina); Territoria (Gonzalo Sierra, Argentina); Sense 360 (Peterson Da Silva, Brazil); VR Chinchorro (Diego Briet and Maria Court, Chile); Ancestros (Rodrigo Castellanos, Colombia); Cuerpos De Agua (Alvaro Rodriguez and Carlos Serrano, Colombia); and Fran El Guarani (Rodrigo Penna, Argentina).