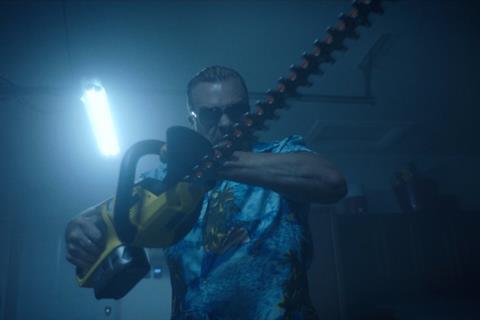 EXCLUSIVE: Canadian distribution and sales company Raven Banner has taken on worldwide sales of Cult Hero, an action thriller from director Jesse T Cook.
Written by Kevin Revie, the film stars Liv Collins as a control freak who teams with a washed up cult buster (Ry Barrett) to rescue her husband from a cannibalistic cult that is masquerading as a New Age wellness retreat.
Cook, the Canadian genre filmmaker known for projects including Monster Brawl and The Hoard, co-produced the film with Collins and Craig Shouldice.
Cult Hero was introduced as a work in progress at the Frontieres Buyers Showcase at last month's Cannes Marche du Film. It is set to get its world premiere at next month's Fantasia International Film Festival in Montreal.
Raven Banner managing partner James Fler commented: "This is our tenth collaboration with Jesse and we're absolutely thrilled to be working with him again on this wild cult-busting action horror."