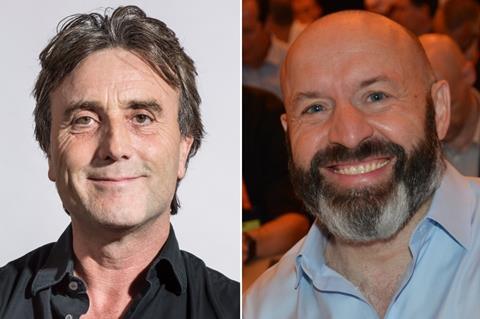 Philip Knatchbull, CEO of UK exhibitor, distributor and streaming platform Curzon, has called for state support during the pandemic as UK cinema exhibitors also issue an impassioned call for further government funding to keep the sector alive.
"We feel that we have fallen between every stool that there is," Knatchbull told Screen,"We don't qualify for the BFI's Cultural Recovery Fund because we are not considered as an independent cinema. We don't qualify for the [government's] business interruption loan because of the structure of the business. We don't qualify any more for [Creative Europe] MEDIA automatic or selective [funding] or Europa Cinemas or the Curzon cinema grant from Creative Europe because we Brexited. And we don't qualify for the Arts Council of England [support] because we are considered a cinema company."
Knatchbull said he had put together a funding request for the DCMS. "We urge them to please engage with us," he said. "We are not asking for new money to be made available. We are asking that we should be considered for an Arts Council grant."
Today (December 3) the UK Cinema Association (UKCA), the trade body representing UK cinema operators, launched Keep the Magic Alive, a lobbying and social media campaign aimed at persuading government to provide targeted funding for its members, many of whom are struggling to survive the challenges presented by Covid-19.
As a key part of the new campaign, actor and writer Stephen Fry has narrated a short film reminding viewers of the contribution that cinemas make both to individual and community well-being, and issuing a call for as many people as possible to contact their local MP to ask government to step in.
One issue under focus is that while smaller venues have received emergency funding through the BFI and the devolved administrations, larger operators, who account for around 80 per cent of UK cinemas, have not received any funding.
It remains to be seen whether the support available to the smaller venues will be sufficient to keep them going amid tier restrictions and lockdowns. Meanwhile, bigger exhibitors are clearly suffering.
Phil Clapp, chief executive of UKCA, pointed out the community value of cinema - their contribution to mental health, their importance as employers, especially of young people, and the way they provide "a focal point for retail and hospitality activity on the high street".
"We are hugely grateful to government for the furlough scheme and other business support, all of which has helped to see our members through the COVID crisis to date," he said. " But given ongoing challenges, we believe that many cinemas will need further direct funding if they are to survive and recover in 2021.
"For our smaller operator members, that may mean additional finance over and above that already provided through the Culture Recovery Fund," Clapp continued. " But crucially for our larger members, who have so far received no targeted support and account for the vast majority of employment and audiences, that means direct funding to help bridge the increasing revenue gap they are experiencing."
The UK exhibition sector is adjusting with new restrictions and tier systems which have seen cinemas in Wales close this week while many venues in England have had stay shut in spite of the end of a second national lockdown.
Multiplex operator Vue Cinemas has confirmed its cinemas will be reopen, where allowed, from next Friday, December 11th. It has scheduled a programme of classic Christmas films including Die Hard, The Nightmare Before Christmas, Love Actually and Home Alone.