EXCLUSIVE: Curzon takes UK rights to Venice drama starring Nicolas Cage, Tye Sheridan.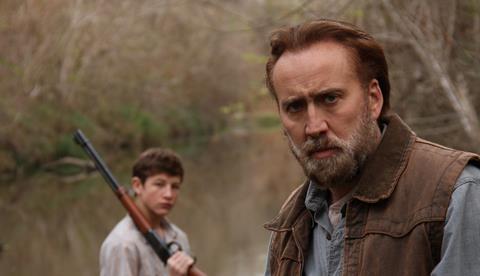 Curzon Film World has nabbed UK rights to David Gordon Green's Venice competition drama Joe from WestEnd Films.
Based on the novel by Larry Brown, Niocolas Cage and Tye Sheridan star in the story of an unlikely friendship between a 15-year-old boy from a troubled family and the eponymous hard-drinking, tough-living Joe.
The film won Sheridan Venice's Marcello Mastroianni Award for Best Young Actor.
Curzon Film World, the distribution umbrella of label Artificial Eye, plans to release in 2014.
The outfit last week also closed rights with WestEnd to David Gordon Green's next film Manglehorn, set to star Al Pacino.
The film is produced by Green, long-time producer Lisa Muskat and Worldview CEO, Christopher Woodrow, alongside Derrick Tseng.
Worldview Entertainment's Molly Conners, Maria Cestone, Sarah Johnson Redlich and Hoyt David Morgan are executive producing with Dreambridge Film's Todd Labarowski, Brad Coolidge and Melissa Coolidge alongside Rough House's Jody Hill and Danny McBride.