EXCLUSIVE: New feature from Weekend director Andrew Haigh has just finished shooting.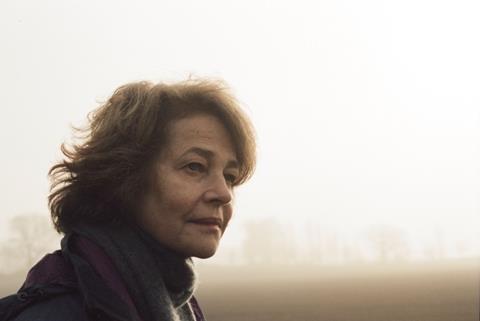 UK distributor Curzon has swooped to acquire 45 Years, the new feature from Andrew Haigh (Weekend, Looking).
The film, sold in Cannes by Match Factory and produced by the Bureau Film Company, has just finished shooting
45 Years was financed by the BFI Film Fund, Film4 and Creative England and co-developed by Film4 and the BFI. The film was shot over six weeks on location in Norfolk.
Starring Charlotte Rampling and Tom Courtenay in their first on-screen collaboration, the film follows Kate Mercer (Rampling) in the five days leading up to her forty-fifth wedding anniversary.
The planning for the party is going well, but then a letter arrives for her husband (Tom Courtenay). The body of his first love has been discovered, frozen and preserved in the icy glaciers of the Swiss Alps. By the time the party is upon them, five days later, there may not be a marriage left to celebrate.
Supporting cast includes Geraldine James and Dolly Wells.
Haigh adapted the screenplay from a short story by the prize winning poet David Constantine. Produced by Tristan Goligher, 45 Years is the second feature film in which Haigh has collaborated with The Bureau Film Company.
Their first film together, Weekend, won the Emerging Visions Audience Award at SXSW where it premiered and numerous subsequent awards including Breakthrough British Filmmaker, for Haigh, at the London Critics Circle Film Awards and a BIFA for Best Achievement In Production.