EXCLUSIVE: Canadian venture kicks off with TV series Headhunter, feature slate.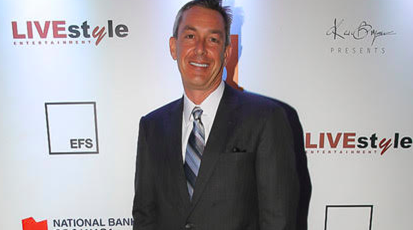 Toronto-based distributor D Films has launched a production division in partnership with Brain On Fire producer Rob Merilees.
The venture will develop film and TV content in Canada and launches with the series Headhunter, an eight-part series based on criminal lawyer Michael Slade's bestselling Mountie Noir thrillers about the Special X psycho-hunters of the Royal Canadian Mounted Police.
The production division's upcoming slate includes co-productions with Luxembourg and Belgium on Bruce MacDonald's Dreamland, Ireland on April Mullen's Bloody Knuckles, and Dolphin Tale director Charles Martin Smith's The Maclean Boys.
"Vertically expanding the company through content creation has been a key business objective for D Films," D Films CEO and president Jim Sherry said. "Launching this new division with Rob, one of the most successful producers in North America, realises that goal and strengthens the company's position for future growth."
"I'm thrilled to be working with D Films on this new shingle," Merilees (pictured) said. "This is such an exciting time for Canadian film and television and I believe that we will be welcomed by content creators across the nation."
Cemetery Dance Publications will release an all-new version of Headhunter as a limited signed hardcover in October and a trade paperback in January 2018.
"Moving into content creation is a very exciting opportunity, and a natural evolution for the company," D Films senior vice-president of acquisitions and business development Michael Robson said. "Rob has been part of the D Films family since the beginning. His experience in film and television production is tremendous, and formalising this partnership is a huge asset for our new venture."
D Films' recent release slate includes the critically acclaimed Lady Macbeth starring Florence Pugh.