The actors join previously announced Shia LaBeouf in the drama set to begin production this month.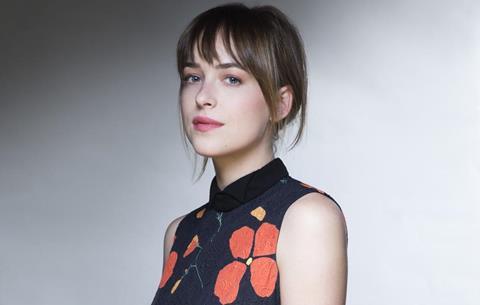 Dakota Johnson and Bruce Dern will join Shia LaBeouf in The Peanut Butter Falcon, which Tyler Nilson and Michael Schwartz will direct from their screenplay.
The Peanut Butter Falcon follows a down-on-his-luck crab fisherman as he embarks on a journey to get a young man with Down syndrome to a professional wresting school in rural North Carolina and away from the retirement home where he has lived most of his life.
Newcomer Zachary Gottsagen, who is the inspiration for the film, will play the principal character of Zak. Gottsagen lives with high-functioning Down syndrome, and became the inspiration for The Peanut Butter Falcon after Nilson and Schwartz met him while working at a non-profit arts organisation.
Principal Photography will commence on June 17 in Savannah, Georgia.
Armory Films' Tim Zajaros and Christopher Lemole will produce and finance the film, alongside Bona Fide Productions' Albert Berger and Ron Yerxa, T-Bone Burnett, Lije Sarki, and David Thies. Burnett will also produce the soundtrack.
Johnson will next be seen in Luca Guadagnino's Suspiria and besides the Fifty Shades Of Grey franchise her credits include How To Be Single, Black Mass, A Bigger Splash and The Social Network.
Dern has appeared in more than 100 films including Nebraska, Coming Home, The Hateful Eight, Django Unchained, Monster, and The Great Gatsby.
Zajaros and Lemole said: "Films like this are the reason why we got into the business. The script is absolutely incredible and the message so important, which should be apparent from the superb talent that the script has attracted. Tyler and Michael are extremely talented and we couldn't be more excited to be working with them."