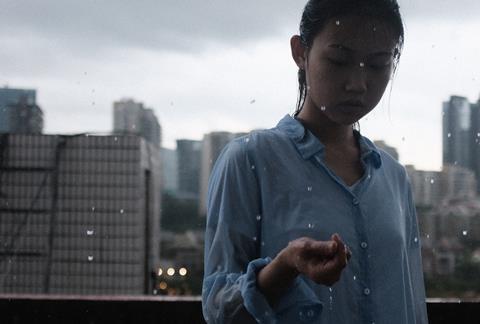 South Korea's Jeonju International Film Festival has awarded its Grand Prize to Chinese film Damp Season, directed by Gao Ming, in its first Covid-19 pandemic edition with closed-door and online screenings only.
The festival held its awards ceremony at CGV Jeonjugosa yesterday (June 1) with 80 people in attendance, including organising committee chairman Kim Seung-su, festival director Lee Joondong, jury members and directors and actors with films in the Korean competition. Its opening ceremony was broadcast online May 28 with guests wearing masks.
With a mandatory two-week quarantine required of all foreign residents entering the country, Jeonju was unable to have any overseas guests.
"We felt the absence of the overseas guests in the international competition," said jury member Shin Su-won, director of previous Cannes title Madonna.
"The five of us on the international jury watched all the films in a theatre with masks and hand sanitiser, seated at a distance from one another. The Korean Competition films were able to bring in up to four people, including director, actors and crew, so they could watch their films together with that jury, but our section had no guests. It was sad to watch films without audiences. When you lose something you always enjoyed, you start to appreciate in many ways what solidarity the experience of seeing a film with other people brings."
Shin's latest film, Light For The Youth – planned for a local theatrical release in the second half of the year by Little Big Pictures – is also in limbo for its premiere as festivals struggle to decide on how to proceed in the pandemic.
"One of the overseas winners in their video message thanked the festival for opening even in difficult conditions. Whether you're in competition or out of competition, for directors who make independent films, it's important to have festivals open because it's a chance to let people know about your film. So in that sense, I think Jeonju did well to open even on a small scale," she said.
Jeonju is screening 96 of its 180 selections on Korean streaming platform wavve. Among these, 54 are Korean titles and the rest are international productions. The films have been up since May 28 and are available to Korean IP address holders until June 6.
The Jeonju press office says it will get a full tally after that date, but it has been receiving reports that screenings are going smoothly and wavve is getting roughly 1,000 paid-for hits a day.
Due to another recent outbreak of Covid-19, the extended local screenings the festival had planned to have run from June 9 to September 20 have been postponed until further notice. Organisers plan to map out and announce the new schedule – along with a special screening for medical staff and essential workers in the Jeonju region – once the situation stabilises.
21st Jeonju International Film Festival Awards:
International Competition:
Grand Prize – Damp Season (China), dir. Gao Ming
Best Picture Prize – One In A Thousand (Argentina-Germany), dir. Clarisa Navas
Special Jury Prize – The Year Of The Discovery (Spain), dir. Luis Lopez Carrasco
Special Mention – Lubna Azabal and Nisrin Erradi, actors from Adam (Morocco), dir. Maryam Touzani
Korean Competition:
Grand Prize – Mom's Song, dir. Shin Dongmin, Gull, dir. Kim Mijo
Best Acting Prize – Oh Jungse for Dispatch; I Don't Fire Myself (dir. Lee Taegyeom), Yeom Hyeran for Black Light (dir. Bae Jongdae)
CGV Arthouse Award – Homeless, dir. Lim Seunghyeun
Documentary Award (from the Korean Cinema section) – Comfort, dir. Emmanuel Moonchil Park
NETPAC Award (from the World Cinema narrative films) – The Shepherdess And The Seven Songs (India), dir. Pushpendra Singh