Actor will be back as 007 one last time.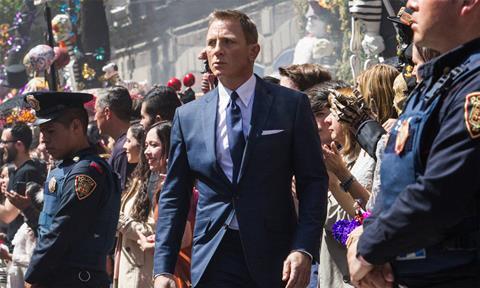 Daniel Craig has confirmed he will return to play James Bond in an interview on US television.
Craig appeared on Stephen Colbert's The Late Show last night (15 August) and the host asked if he will return to the series.
"Yes," said Craig, adding: "I have been quite cagey about it. I have been doing interviews all day and people have been asking me and I think I've been rather coy. But kind of felt like if I was going to speak the truth I should speak truth to you."
Craig added that it will be his last appearance as 007.
"I think this is it. I just want to go out on a high note and I can't wait," he said.
Last month EON and MGM announced that the 25th Bond film will be released in the US on November 8, 2019.
Neal Purvis and Robert Wade will write the screenplay, as they did on Casino Royale, Quantum Of Solace, Skyfall and Spectre.
Michael G. Wilson and Barbara Broccoli of EON Productions are producing, and announced the date with MGM chairman and CEO Gary Barber.