EXCLUSIVE: LevelK inks slew of deals ahead of Cannes events.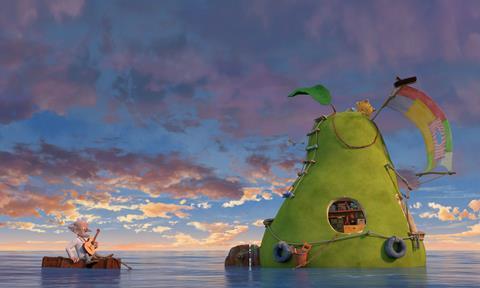 Ahead of Cannes, LevelK has closed a raft of deals on the upcoming Danish 3D animation The Incredible Story of the Giant Pear.
The film has been acquired for more than 20 territories including France and Benelux (Ninety-Seven Film Production), Korea (Yejilim Entertainment), Hungary and Romania (ADS Service), Poland (Vivarto), Middle East (Empire Networks), Estonia (Estin Film), Bulgaria (Pro Films), Croatia and Slovenia (Radar), and Iran (Century 21).
At the Cannes market on Friday (May 19), LevelK will host director Philip Einstein Lipski to discuss the project in two exclusive events at the Scandinavian Terrace.
Lipski (Ronal The Barbarian) directs alongside Joergen Lerdam (Niko & The Way To The Stars) and Amalie Naesby Fick, in her feature debut.
Thomas Heinesen and Trine Heidegaard produce for Nordisk Film Production (whose sister distribution company will launch in Danish cinemas on Oct 12). A Film handles the animation. Backers also include the Nordisk Film & TV Fond.
The family film is about an elephant and a cat, friends who find a message in a bottle explaining that their mayor is in danger. They embark on a great journey to bring the mayor home, and along the way they discover the Giant Pear.
LevelK has two other Danish titles on its Cannes sales slate: Christian Tafdrup's drama/dark comedy A Horrible Woman, about a relationship's meltdown seen through the man's eyes; and Mehdi Avaz's drama While We Live, about lives intersecting after a tragic accident.