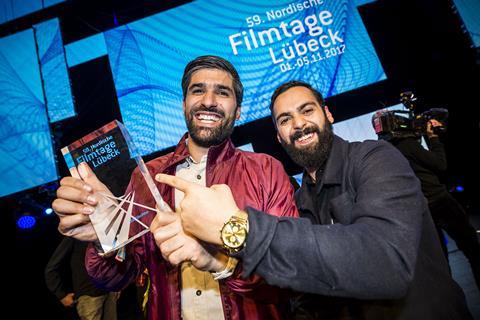 The Charmer, Iranian-born Milad Alami's psycholgical drama about migration and loneliness, also charmed the jury at the 59th Nordic Film Days to win the €12,500 ($14,483) NDR Film Prize at the weekend's awards ceremony in the North German town of Lübeck.
Danish-based Alami's feature debut had previously won the Fedeora Prize at this year's San Sebastian International Film Festival.
The jury, which included former European Film Promotion managing director Renate Rose and Danish author Steen Bille, also gave an Honourable Mention to Iram Haq's second feature What Will People Say, which was voted by the festival-goers at the Film Days as the winner of the Audience Award.
Other awards included the Baltic Film Prize for the best Nordic feature film in this year's Main Competition to Joachim Trier's Thelma, Norway's selection as its entry for the Foreign Language Feature Film Oscar.
The Documentary Film Prize went to Finnish filmmaker Elina Hirvonen's Boiling Point, about the effects of the refugee crisis on Finnish society.
The Children's Jury Prize was awarded to Frederik Meldal Norgaard's Kidbusters from Denmark, and the CineStar Prize to a local filmmaker went to Katja Benrath's short Watu Wote – All Of Us, which won the Gold Medal at the Student Oscars in Los Angeles last month.
As the only festival in Germany and Europe specialising exclusively in films from the Nordic and Baltic countries and northern Germany, the Nordic Film Days presented almost 200 films in this year's programme including the retrospective "Through Foreign Eyes" focusing on the destinies of immigrants throughout Scandinavia and the 30th edition of the Filmforum showcase of works from Schleswig-Holstein and Hamburg.
In addition, the parallel industry programme Lübeck Meetings included dedicated screenings of new Nordic films for German distributors and sales agents as well as a presentation of cash rebate and tax shelter incentives in Northern Europe. It also included a documentary masterclass with the Swedish filmmakers Kersti Grunditz Brennan and Jannike Ahlund on their film Citizen Schein.
Artistic director Linde Fröhlich announced that the festival will be extended by one more day to run for a total of six days next year.