UK CEO of Studiocanal to open 10th edition of industry event.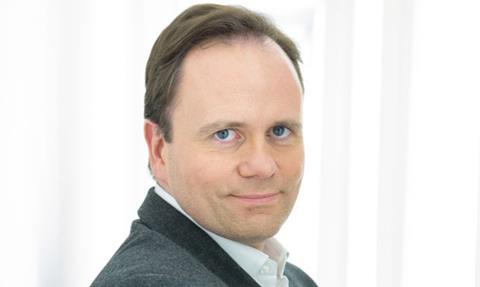 Danny Perkins, UK CEO of Studiocanal, will deliver this year's keynote address at the tenth Production Finance Market (PFM).

Opening the market on October 12, Perkins will offer some 200 producers, financiers and LFF industry delegates insight into his work overseeing the production and distribution of theatrical and home entertainment releases, including Paddington, The Imitation Game, The Hurt Locker and Tinker Tailor Soldier Spy.
Taking place as part of the 60th BFI London Film Festival, the PFM involves two days of intensive 'speed dating' sessions for international producers and financiers who are seeking to ink deals, get films made and identify future business partners.
Potential investors at this year's PFM include Bac Films, Bankside Films, Embankment Films, Entertainment One, Lionsgate, MUBI, the National Bank of Canada, Pacific Mercantile Bank and Universal Pictures HE Content Group, while titles hoping to secure further finance include the The Liar (A-Z Films), based on Stephen Fry's debut novel, historical biopic The Brontës (The Brontës Film Ltd) and Trade (ROADS Entertainment/Marcie Films) from Sundance winner Hong Khaou.
This year sees the Micro Market - geared towards films budgeted below $1.3m (£1m) - fully integrated into the wider PFM.
The PFM will also broaden its international outlook this year by ensuring 50% of its delegates hail from mainland Europe.

Adrian Wootton, chief executive of Film London and the British Film Commission, said: "I'm delighted to have Danny opening the Production Finance Market's landmark tenth edition, and I'm sure his insights will help inspire the many producers, financiers and industry professionals in attendance. Renowned for its spirit, energy and the successful collaborative partnerships it forges, the Market shows the world that our city is open for business and as good a place to make high-level deals as it is to make film."