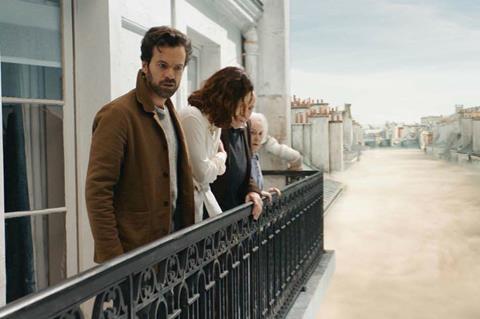 The 22nd Fantasia International Film Festival in Montreal has announced its juried award winners, including Daniel Roby's best film award recipient and opening night sci-fi thriller Dans La Brume starring Romain Duris and Olga Kurylenko.
Nosipho Dumisa won the best director award for Number 37, while Isa Mazzei's Cam received the best screenplay award. Joshua Burge won best actor for his role in Relaxer, and Kim Da-mi won best actress for The Witch Part 1: The Subversion.
Each of these awards was decided by the Cheval Noir Jury, which was led by Tim Matheson and included Abraham Castillo Flores, Evan L. Katz, Phil Noble Jr., Stephanie Trepanier, and Victoria Sanchez-Mandryk.
The New Flesh Jury, led by Segolene Rodere and including Neil Calderone, Liane Cunje, Ezra Winton, and Joe Yanick, awarded the best first feature award to Daniel Goldhaber's Cam. Both Yoko Yamanaka's Amiko and Shinichirou Ueda's One Cut Of The Dead received special mentions.
Celine Gobert, Charles-Henri Ramond, and Ambre Sachet comprised the AQCC-Camera Lucida Jury, which awarded Jeon Go-Woon's Microhabitat the AQCC-Camera Lucida Award.
Hiroyasu Ishida's Penguin Highway won the best animated feature award from the Axis: Satoshi Kon Award jury, which included Lorraine Carpentier, Torri Kove, Marc Tessier and Sarah Mercey. The best animated short film award was given to Simbiosis Carnal. Da Hu Fa received a special mention for best animated feature, while Make It Soul received a special mention for Best animated short.
Jacqueline Castel, Kalyn Corrigan and James Fler made up the short film competition jury, awarding Mael Le Mee's Aurore the best short film award. Santiago Menghini received the best director award for Milk, while Travis Bible's Exit Strategy received the best screenplay award. the best actor award went to Felix Grenier for Fauve, and the best actress award went to Manda Toure for Petit Avarie. Hello, Rain received a special mention.
The Barry Convex Jury for Best Canadian Feature included Kier-La Janisse, Nora Mehenni, Michael Kronish, and Shelagh Rowan-Legg. David Paradis' Le Nid was awarded the jury's top honour. Meanwhile, the 2018 Fantasia VR Grand Prize went to Angel Manuel Soto's Dinner Party, decided by the VR Jury of Patrick Senecal, Patrick Bolvin, and Gerald Lewis. Alex Aja's Campfire Creepers received a special mention.
The 2018 Fantasia International Film Festival opened on July 12 and runs through August 2.