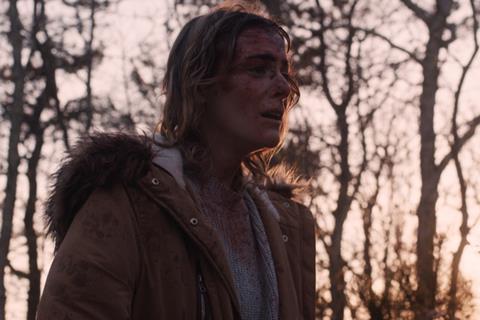 Dark Sky Films today has acquired all North American rights to horror comedy It Cuts Deeps and parent company MPI Media Group has begun talks with buyers at the virtual Cannes market.
The film stars rising comedian Charles Gould. Gould is an LA-based stand-up comedian who was named a "Comic To Watch" by Comedy Central and was most recently named a "New Face of Comedy" at the Just For Laughs Comedy Festival in Montreal.
The 88/90 Production in association with BullMoose Pictures stars rising comedian Charles Gould as a man terrified of marriage who gets jealous when girlfriend questions their relationship after a handsome new man enters the scene.
Quinn Jackson (The Blacklist, Hunting Season) and John Anderson (Quantico, Mozart In The Jungle) star. Nicholas Payne Santos makes his feature directorial debut and Kristy Richman is producer.
Dark Sky Films plans a November release.
MPI/Dark Sky Films EVP Greg Newman negotiated for the rights and VP of sales and acquisitions Nicola Goelzhaeuser is overseeing talks with international buyers at the market and beyond.