US production and sales outfit BoulderLight Pictures has closed several distribution deals on its thriller Bad Match.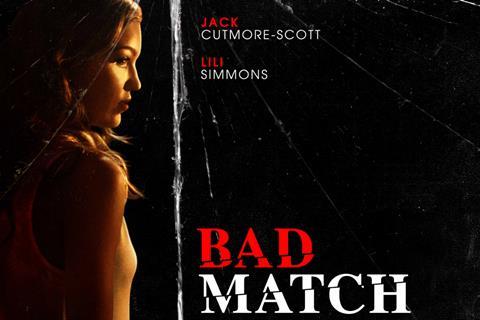 The thriller follows the story of an internet-dating playboy whose life spirals out of control after meeting a match who wants more than a one-night stand.
Starring Jack Cutmore-Scott (Kingsman: The Secret Service) and Lili Simmons (Bone Tomahawk) as his date, Bad Match marks the feature directorial debut of writer-director David Chirchirillo (Cheap Thrills).
BoulderLight has now closed deals for Latin America (MGM), UK (Signature Entertainment), Germany (Studio Hamburg), Spain (La Aventura Audiovisual), France & Scandinavia (Under The Milky Way), Benelux (Premiere TV Distribution), Middle East (Falcon Films), and China (China Nebula). The film was released through Orion Pictures and Gravitas Ventures in the US.
BoulderLight's JD Lifshitz and Raphael Margules produced the film in partnership with Singapore's MM2 Entertainment.