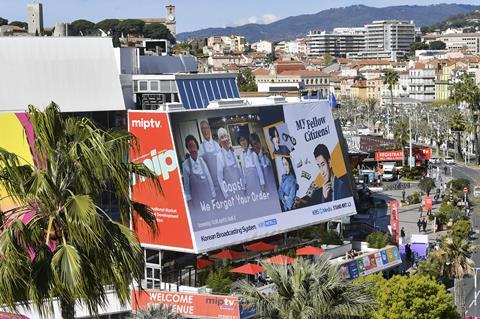 Former soccer star and sports and media entrepreneur David Beckham will give a keynote speech at this year's MIPTV, which runs on online April 12-16.
In his first television industry keynote, Beckham will talk about launching his own production company Studio 99 and its current projects in production and development for a variety of global networks.
These include A Whole New Ball Game, charting the contemporary history of the Premier League; World War Shoe, a documentary mini-series charting the untold story behind sports brands Adidas and Puma, and an upcoming all-access David Beckham biopic.
The talk will be hosted by award-winning director and producer Ben Winston, a partner at the UK independent production company Fulwell 73, who is an executive producer of The Late Late Show with James Corden and Carpool Karaoke.
Beckham founded Studio 99 in 2019 with long-time partners David Gardner and Nicola Howson as a global production and content studio that focuses on documentary films, series and format development.
The company is also a commercial studio and produces a wide range of both editorial and marketing content for global brand clients.
Other speakers confirmed for this year's Miptv include singer and music producer Marc Anthony will look back over his 30-year career
Beyond the keynote programme, other components of this year's event will include the Fresh TV trends strand, the factual and documentary showcase, formats accelerator and MIPdrama showcase, presenting 12 upcoming series.