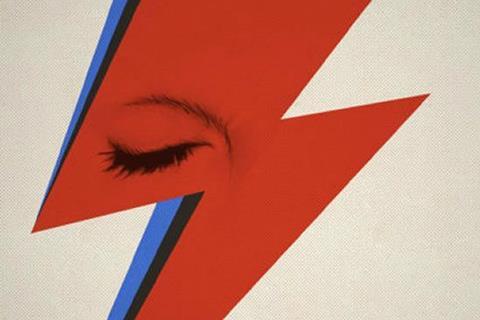 The UK premiere of Stardust starring Johnny Flynn as a young David Bowie will open the 28th Raindance Film Festival, which will run online and live in London from October 28 to November 7.
The festival will host a live red carpet event for the opening premiere at London's May Fair Hotel, with reduced audience capacity, adherence to Covid-19 social distancing guidelines and face masks.
UK director Gabriel Range will be in attendance for a post-screening Q&A.
Produced by Salon Pictures, Stardust depicts Bowie's first trip to the US in 1971, which inspired him to create alter ego Ziggy Stardust.
Raindance has programmed 50 titles for its 2020 edition, which will play online via digital platform Shift72. This year's event has nine thematic sections: A Dirty World; Politico; Arty; Female Gaze; Absurdities; Sonica; Queer; Generation Z; and Discovery.
Titles include the world premiere of Nadav Schirman's Israeli feature April 7, 1980, a hostage drama set in a Kibbutz nursery. Schirman has made his name as a documentary filmmaker on titles including 2014's The Green Prince, which won the world cinema documentary audience award on its debut at Sundance and went on to play Zurich, Moscow and London film festivals.
April 7, 1980 plays in the Politico strand, alongside the European premiere of Don Hardy's US documentary Citizen Penn, tracking US actor Sean Penn's efforts to help aid workers from around the world following the 2010 Haiti earthquake.
I Am Not A Hero, a Belgian documentary about the health workers combatting the Covid-19 virus, receives its European premiere, also in Politico.
The festival will award eight prizes, including best UK film, best international film and best director.
They will be chosen by a 22-person jury, which includes actors Jeremy Irons, Vanessa Williams and Lily Cole as well as Edward Watts, co-director of Oscar-nominated documentary For Sama.
The VR and shorts sections of the festival will also take place online.
Screen revealed the festival's switch to an online edition in June this year, with all films playing in the event having a UK geo-block.
The live element of the festival will include screenings of Japanese feature Twice Born and punk documentary Jimmy Is Punk at London venues.