English-language farce revolves around correspondent who stages ISIS-style kidnapping in bid to stay in Jerusalem.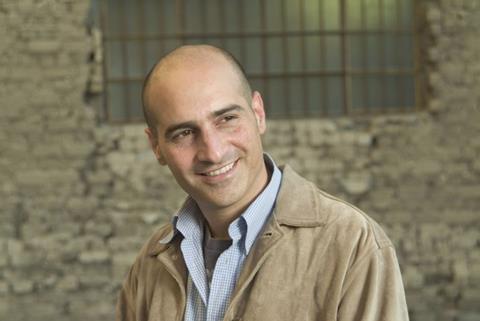 Israeli director Oded Davidoff is gearing up to shoot his first English-language feature Live From Jerusalem, set against the backdrop of the city's international news community.
The dark farce revolves around a reprobate British correspondent, enjoying the high life in the city, who stages his own ISIS-style kidnapping to get out of an assignment to Darfur. The stunt finds him at the centre of a hunt by Israeli secret services as well as extremists.
Casting for the lead as well as the correspondent's German and Palestinian crew has yet to commence.
Screenwriter Roy Iddan says he was inspired by his experiences working in the now defunct Fink's bar – an institution Jerusalem frequented by politicians and journalists for 70 years until its closure in 2005.
"A lot of the patrons were foreign journalists," says Iddan, who was a student at the time. "It was around the time of the Second Intifada, a bad time in Jerusalem. I got to know this strange subculture and carried this idea around for years."
Live From Jerusalem will be Iddan's feature debut after co-creating TV series including Bobby & Me, which aired on Keshet, and Yes' Lost In Asia!, winner of the 2013 Israeli TV Academy Award.
Davidoff is the creator-director of the Golan Heights-set mystery drama Pillars Of Smoke (Timrot Ashan), which NBC picked up the rights to remake.
His feature credits include the 2006 drama Someone To Run With.
David Mandil of Tel Aviv-based Movieplus Productions is lead producer, with Steve Hudson of German Gringo Films on board as a co-producer.
Iddan is due to present the project at the Pitch Point Event, aimed at connecting Israeli projects with international partners, on the fringes of the Jerusalem Film Festival.