Terence Davies's drama has sold to France and Japan, while Soda has taken over the UK release from Metrodome.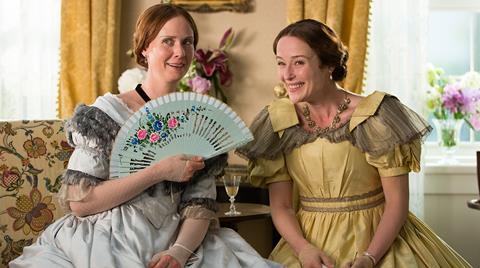 Double Dutch International has closed further deals on Terence Davies's A Quiet Passion, which debuted at the Berlin Film Festival this year and had its international premiere last week at Toronto International Film Festival.
Paname Distribution has taken for France, Mimosa Films will distribute in Japan, and Soda Pictures has taken over UK from Metrodome, which went into administration in August.
Telling the story of American poet Emily Dickinson, the film stars Cynthia Nixon (Stockholm) and Jennifer Ehle (Zero Dark Thirty).
Sol Papadopoulos and Roy Boulter produced for UK outfit Hurricane Films with Belgium-based Potemkino co-producing. Executive producers include Andrea Gibson of Gibson & MacLeod, as well as Jason Moring of DDI.
The latest round of deals means that DDI is now closing to selling out on the film.